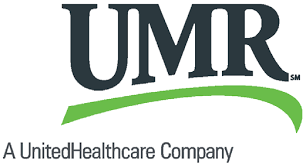 We know that health care and dependent care expenses can add up quickly, so WWT offers you a selection of Flexible Spending Accounts (FSAs), which allows you to pay for these expenses with pre-tax dollars and save money, too.
Through your FSA, you can set aside money on a pre-tax basis to reimburse yourself for eligible expenses. Your pre-tax contributions decrease your federal taxable income, so you pay less in taxes, and you don't pay taxes on the funds if you use your account to pay for qualified expenses.
You must re-enroll in Flexible Spending for 2020 between November 4th and November 15th.
Health FSA: The max amount has increased to $2,700 for the 2020 calendar year! The Health Care FSA can pay for eligible out-of-pocket health care expenses such as health, dental, prescription drug, or vision plan deductibles, co-pays and coinsurance, eyeglasses, contact lenses and hearing aids. Enrollment in WWT's health/dental plan is not required to participate in the health care FSA.
There is also a list of eligible expenses available.
Dependent Care FSA: You can contribute up to $5,000 per household in calendar year 2020 to the Dependent Care FSA to pay for eligible dependent care expenses such as licensed day-care, preschool or childcare services.
Hawaii Employees Only: You are eligible to enroll in the Parking Flexible Spending. Parking FSA maximum contribution will still remain $260 per month. WWT will cover this cost.
San Francisco Bay, New York City, and DC Area Employees Only: You are eligible to enroll in Public Transportation FSA. This benefit allows a maximum contribution of $260 per month. You must work in one of these offices to qualify for this benefit. To enroll in Transportation FSA, please reach out to benefits@wwt.com.
If you are enrolled in Flexible Spending for 2019, here are a few things you should know:
You have a grace period through March 15, 2020 to use funds that you elected for 2019. Funds not used by March 15th will be forfeited. If you still have money to spend before this grace period ends, we recommend checking out fsastore.com.
Be sure to visit the mobile app or go to umr.com Account Balances > View My FSA > Manage My Expenses to verify that all your transactions have been substantiated and UMR does not need any receipts.
If receipts are needed, you can submit documentation to UMR by one of the following methods:

Upload receipts to umr.com by using the FSA Website Instructions or FSA Mobile App
Fax to 1-877-390-4782
Email to umr-fsa@umr.com
Call UMR Plan Advisor team at 1-800-207-3172
Mail to UMR at UMR Customer Service, PO Box 8022, Wausau, WI 54402

If your current Mastercard has not expired, it will be reloaded with your 2020 elections on January 1, 2020. You will only receive a new debit card if your current card has expired. REMEMBER TO CHECK YOUR EXPIRATION DATE.
We encourage you to visit www.umr.com and review your expenses for 2019.