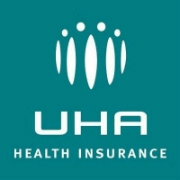 Open Enrollment will be held from November 4th through November 15th. Changes will take effect January 1, 2020. Open Enrollment is a once-a-year opportunity for you to make changes to your health care benefits and to enroll or re-enroll in the Flexible Spending Plan.
Once again, there will be NO HEALTH PREMIUM INCREASES for our benefit plan, which includes medical, dental, vision, and prescription, offered through World Wide Technology for the 2020 plan year! Premiums are as follows:
Employee Only – $25/month
Employee + Spouse – $90/month
Employee + Child(ren) – $70/month
Family – $145/month
If you are not making changes to your health benefits for 2020, you are still encouraged to log into Vantage and verify that your personal information is current, including your address, phone number and beneficiaries. Your Dependents names and social security numbers must match the records of the Social Security Administration. Failure to verify this information could result in a personal fine from the IRS. To ensure we have correct information for your dependents, log into Vantage online or via the mobile app > Dashboard > Benefits Tab > Manage Information > Manage Dependents/Beneficiaries.
Please verify that the names of your dependents match their names listed on their social security card.
YOU MUST RE-ENROLL IN FSA EVERY YEAR! Go to the FSA page for more details.
We encourage you to attend one of the scheduled Open Enrollment Meetings via WebEx. These meetings will provide an overview of your Health, and Flexible Spending plans, along with instructions on how to enroll and make changes. You should be receiving a calendar invite for these meetings. If not, please contact benefits@wwt.com .
Look for your Confirmation Statement: Confirmation statements will be emailed to you when benefits are updated. Be sure to review this confirmation and verify that your elections are correct and all your dependents are covered.
Learn more at an Open Enrollment Event

Wednesday, November 6th: GHQ & Hawaii
10:00am Island time (3pm Central Time) - GHQ Navy Pier
Add to Calendar
Monday, November 11th: GHQ & Hawaii
10:00am Island time (3:00pm central time)- GHQ Grand Canyon

Download calendar event for WebEx details