HUMAN-BASED MONITORING (hBM)
Temperature detection to create safer spaces for businesses to engage the public


The pandemic of respiratory illness (COVID-19) caused by the novel coronavirus (SARS-CoV-2) has spread through more than 175 countries and territories. A prominent expression of the virus in affected humans is an above normal temperature.

While infected persons may be asymptomatic, many organizations are reportedly using thermometers to manually check temperatures in an attempt to proactively identify infected individuals before they enter their business. Yet this method faces challenges: it's labor intensive to deploy; it can generate long queues and create bottlenecks at points of entry and exit, which contravenes social distancing guidelines; it can expose participants to additional risks as it requires human contact; and it may be error prone if an orderly process isn't followed.
Technology offers a safer way to augment safety screenings, especially when paired with CDC guidelines and protocols.
Whether a person is a patient, customer, vendor or employee, they want to stay safe and healthy. Organizations must do their part to ensure that happens as best they can. Dr. Justin Collier, Chief Healthcare Advisor at WWT
Introducing an advanced hBM
Temperature Detection solution
In April 2020, IntelliSite and WWT announced an expanded partnership to deliver a proven platform for harnessing disparate data from the edge to the cloud. Through this partnership, WWT is proud to offer this human-based monitoring (hBM) Temperature Detection solution to our customers.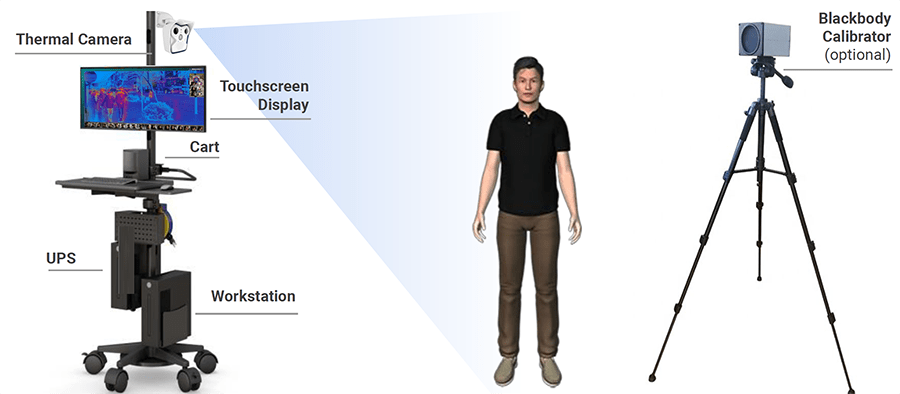 Solution Overview and Components
Deep Vision AI, in partnership with IntelliSite, now provides a comprehensive solution that combines Deep Vision's proprietary advanced computer vision technology with IntelliSite's all-in-one hBM system.
This solution -- which combines thermal cameras, artificial intelligence, and cloud-based management -- delivers a smarter application to detect elevated body temperatures in real time to help identify high-risk individuals and create actionable outcomes.
Together, Deep Vision's AI-enabled software and IntelliSite's monitoring platform, thermal temperature calibration design, integration and deployment capabilities deliver a powerful value proposition to businesses looking to smartly create safer spaces for employees, customers and visitors.
Hardware
Thermal camera
Universal IoT Gateway (UIG)
Small form factor workstation
Touchscreen display
Cart

Software
Deep Vision AI temperature measurement module
IntelliSite IoT platform
IntelliSite Cloud Engine runs on any cloud or on-premises
Easy configuration and deployment UI
Alerts and notification panel
Expandable AI-based software features on same platform

Connectivity
4G LTE/5G Cradlepoint router
Wireless service plan (SIM)
Cloud-based services
Solution Benefits
A single source for a designed and tested solution that can be deployed to one or hundreds of locations. Flexible options to enable continuous monitoring of targeted areas, with alerts based on defined temperature criteria -- which enables to ability to quickly respond.
Proven technology successfully used in SARS, H5N1 and MERS outbreaks
Compact mobile solutions to meet your entry point configuration needs
Scaled options to support larger deployments in a cost-effective manner
Wireless connectivity for standalone network connection
Can be installed both inside and out as the system automatically adjusts to ambient temperature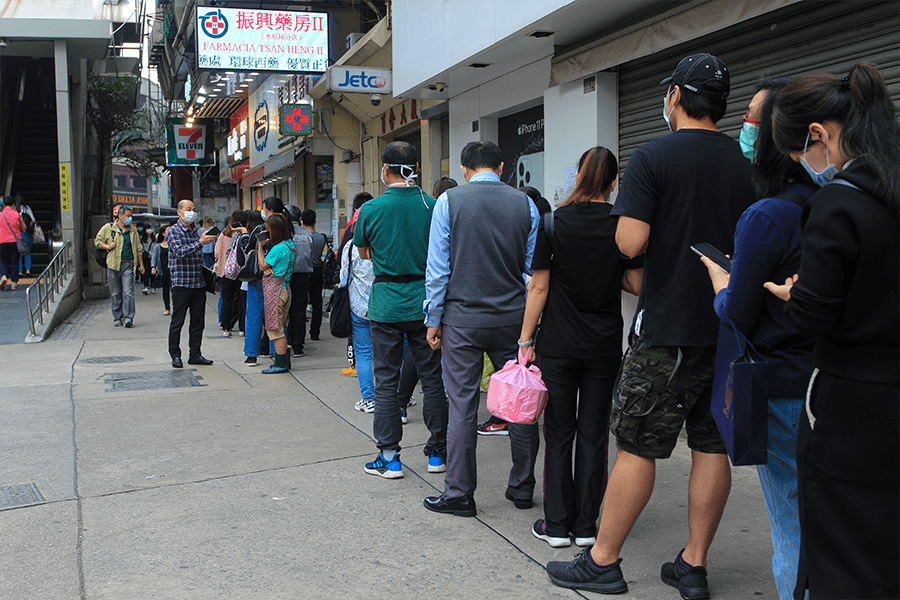 Key Solution Features
Three different solution options available. You'll get:
Turnkey solution: Pre-tested and proven solution design, turnkey deployment and installation
Managed service: Managed service support and monitoring option
Powered by AI: AI-based human targeting enhances self-calibrated temperature measurement system
Personalized portals: Users can monitor activity and results, and set alerts for real-time notification and responsiveness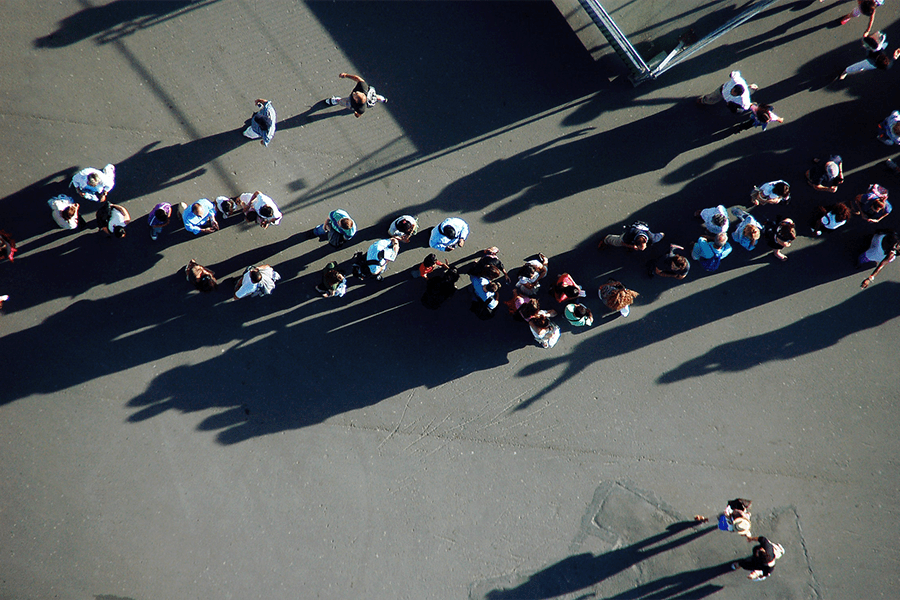 Additional AI Software Modules
With the proposed hardware infrastructure and Deep Vision AI software, you can enable other AI-vision models on new camera streams with ease.
People counting
Facial demographics
Facial recognition
Objects entering alert zone
Vehicle recognition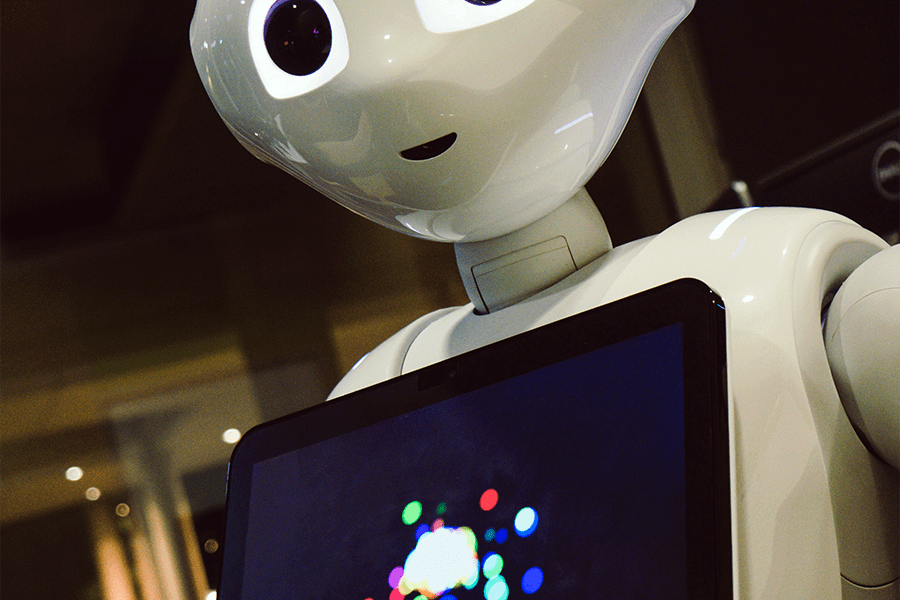 Learn more about hBM and IoT
Erik Vesneski, Business Development Manager
For more than 20 years, Erik has assisted Fortune 100 and Public Sector clients deliver on transformational projects. Incorporating best and proven practices, Erik's background includes expatriate experience, successful start-ups and global management roles. With a proven track record of integrating and aligning technology to deliver on business outcomes, Erik works as a Business Development Manager focused on the Internet of Things (IoT). Collaborating and working cross functionally with our OEM partners and internal WWT teams, Erik leverages WWT's unique capabilities to accelerate innovative and transformative initiatives for our global enterprise customers. Prior to his career in technology, Erik was a Surgical Intensive Care Nurse (SICU)/Trauma-Level 1 at the leading trauma care facility in the U.S. and is a United States Navy Veteran.