Cloud gives you remote access to computing, storage and networking resources via your data center or a public cloud service provider like AWS, Azure and GCP. When it comes to deployment, clouds powered by Intel® technologies deliver reliable, scalable, workload-optimized performance across enterprise applications.
Intel & WWT: Powering cloud architecture
Intel solutions for cloud
Public cloud
Intel has been at the forefront of delivering foundational technologies for public cloud services for decades.
The public cloud offers pay-as-you-go access to computing, storage and networking resources. These are delivered through cloud providers like AWS, Microsoft Azure, Google Cloud and IBM. Public cloud services require little upfront cost and can be deployed quickly for a faster time to market.
Private cloud
With Intel architecture as the foundation for your private cloud, you can experience smooth transitions, ease migrations, and improve operational efficiency.
A private cloud is run on infrastructure in your data center. It requires larger upfront costs and ongoing management, but it can deliver potential cost savings over the long term. A private cloud offers support for mission-critical workloads and legacy applications that are difficult or impossible to move to the public cloud. It's also an ideal model for helping ensure compliance with privacy regulations or protecting intellectual property.
Hybrid cloud
Intel is at the heart of your hybrid cloud architecture, delivering a trusted and scalable foundation for current and future workloads, designed with security in mind.
A hybrid cloud unites your public and private cloud so you can share applications and data between them as needed. This gives your business the flexibility to run applications ways that help maximize potential cost savings and optimize use of resources while meeting requirements for scalability and control.
Multicloud
With Intel, multicloud environments become streamlined with consistent underlying architecture across all clouds.
A multicloud approach involves a combination of services from different cloud providers. This gives you the most choice when it comes to services and pricing. A multicloud strategy relies on software to manage and orchestrate resources across disparate providers, but can offer businesses an incredibly flexible, cost-optimized cloud experience.
WWT & Intel eBook: Harness the Potential of Cloud
Organizations must be extremely agile, flexible and resilient to survive in today's digital-first world.
Not only do they need to pivot in response to changing business requirements and markets, they must reinvent themselves to continue driving innovative offerings to market quickly. Cloud computing — whether through public cloud, private cloud or hybrid cloud operating models — is driving this digital and business transformation.
In this eBook, experts from WWT's Cloud practice discuss:
The key benefits of cloud computing
Differences between the three primary operating models
Current trends in the cloud marketplace
Top 10 mistakes organizations make with cloud strategy
A brief history of cloud computing, including stages of adoption
10 steps to effectively leveraging cloud
Let us show you how to put cloud to work for your business.
Related Reading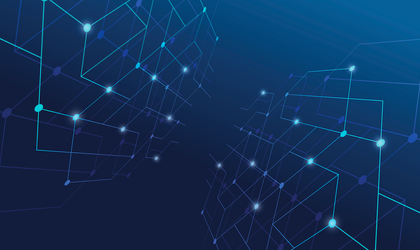 WWT Builds Lab for Google Cloud's Anthos Featuring Intel Select Solutions
Google Cloud's Anthos is a hugely beneficial infrastructure solution for hybrid cloud and multicloud deployments. Now, WWT is building on that advantage by becoming one of the first to offer Anthos running on the Cisco Hyperflex™ platform powered by Intel® Select Solutions —which is now available to see in action in our Advanced Technology Center and on our Digital Platform.