AWS Control Tower Overview Lab
Solution Overview
In this lab, customers will be able to walk through AWS Control Tower with a WWT Cloud Platform Architect to demonstrate the pros, cons and caveats of Control Tower as it exists today.
(Formerly known as AWS Landing Zone Lab. AWS Landing Zone has been incorporated into Control Tower.)

AWS Control Tower enables customers to setup a multi-account AWS environment based off of best practices in an automated manner. AWS Control Tower also provides the following:
Set up a best-practice AWS environment in a few clicks
Standardize account provisioning
Centralize policy management
Enforce governance and compliance pro-activity
Enable end user self-service
Get continuous visibility in to your AWS environment
Gain peace of mind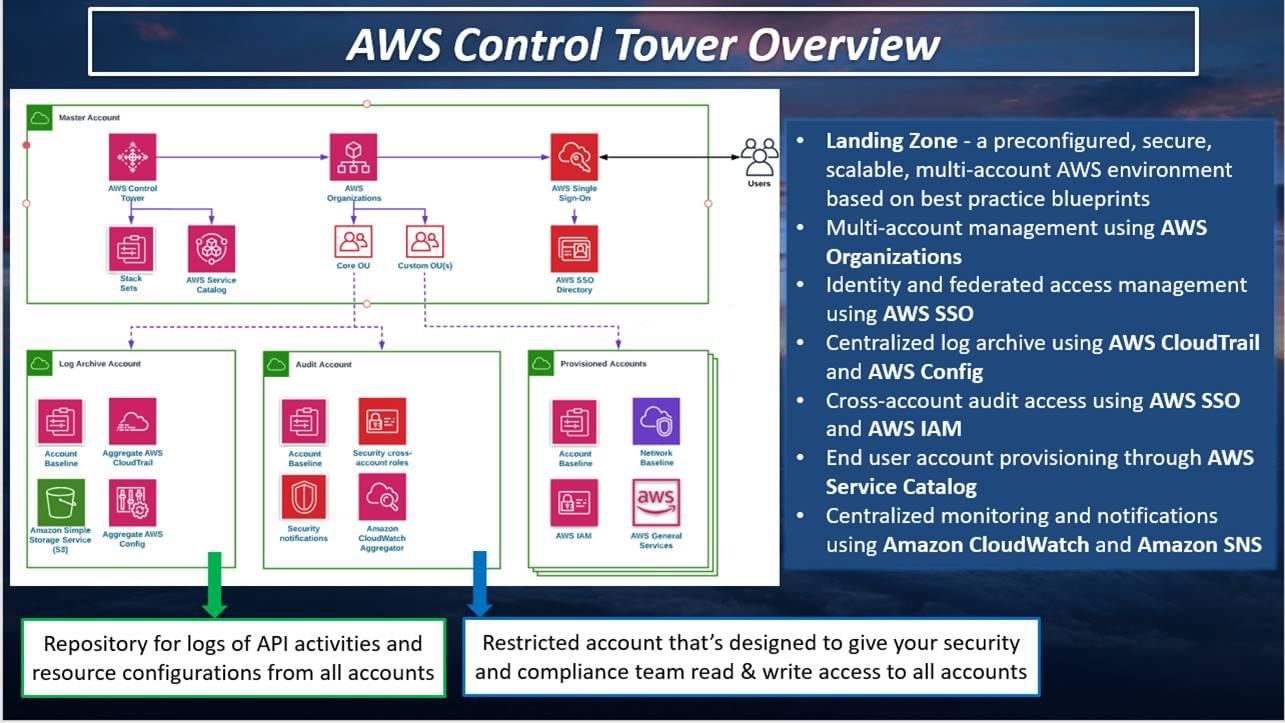 Goals & Objectives
This lab enables customers to spend hands-on time with AWS Control Tower and a Cloud Platform Architect to learn more about the service, its advantages, disadvantages and caveats involved, compared to not using the service and deploying a multi-account structure through another method.