Cisco Intersight
Solution Overview

Cisco Intersight is Cisco's systems management platform that delivers intuitive computing through cloud-powered intelligence. This platform offers a more intelligent level of management that enables IT organizations to analyze, simplify, and automate their environments in ways that were not possible with prior generations of tools. This capability empowers organizations to achieve significant savings in Total Cost of Ownership (TCO) and to deliver applications faster, so they can support new business initiatives. The advantages of the model-based management of the Cisco UCS platform plus Cisco Intersight are extended to Cisco UCS servers and Cisco HyperFlex and Cisco HyperFlex Edge systems. Cisco HyperFlex Edge is optimized for remote sites, branch offices, and edge environments.


The Cisco UCS and Cisco HyperFlex platforms use model-based management to provision servers and the associated storage and fabric automatically, regardless of form factor. Cisco Intersight works in conjunction with Cisco UCS Manager and the Cisco Integrated Management Controller (IMC). By simply associating a model-based configuration with a resource through server profiles, your IT staff can consistently align policy, server personality, and workloads. These policies can be created once and used by IT staff with minimal effort to deploy servers. The result is improved productivity and compliance and lower risk of failures due to inconsistent configuration.


Cisco Intersight will be integrated with data center and hybrid-cloud platforms and services to securely deploy and manage infrastructure resources across data center and edge environments. In addition, Cisco will provide future integrations to third-party operations tools to allow customers to use their existing solutions more effectively.


Cisco Intersight offers flexible deployment either as Software as a Service (SaaS) on Intersight.com or running on your premises with the Cisco Intersight virtual appliance. The virtual appliance provides users with the benefits of Cisco Intersight while allowing more flexibility for those with additional data locality and security requirements.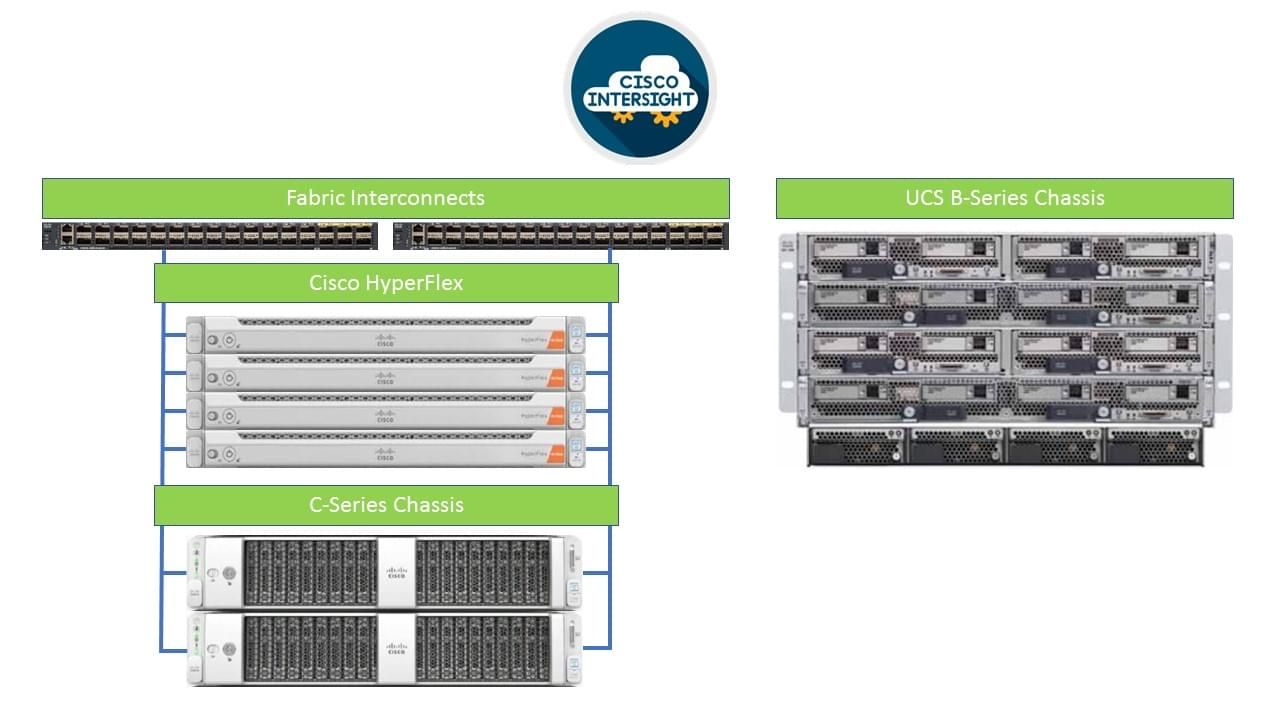 Hardware & Software
Cisco Intersight lives in the cloud and is continuously updated and improved by Cisco development teams. WWT's Intersight is licensed with the Essentials Edition and manages a variety of UCS and HyperFlex software, all with different versions of software installed.

Essentials Edition Features:
Global monitoring of health and inventory status
TAC integration
Customizable user dashboard
Tagging and basic search
Context launch of element managers
Policy-based configuration with service profiles
Virtual appliance deployment
Remote vKVM
Firmware management with scheduled updates
HCL compliance check and upgrade recommendations
OpenAPI support and programmability