Cisco SD-WAN Programmability Lab
Solution Overview
The Cisco SD-WAN Programmability Lab is a capability of the ATC designed to provide an environment to gain hands on experience with programming Cisco's SD-WAN solution through the vManage Application Programmable Interface (API). The environment that supports the Cisco SD-WAN Programmability Lab is completely virtual, removing any hardware dependencies associated with physical infrastructure.

Cisco's vManage provides an API forward design. This means any administration task that is performed via the GUI can also be done by leveraging the API. DevOps teams and Network Coders can tap into vManage's API to build robust workflows and solutions. WWT's Cisco SD-WAN Programmability Lab will teach you how to interact with the API and demonstrate how it can be leveraged using common DevOps tools.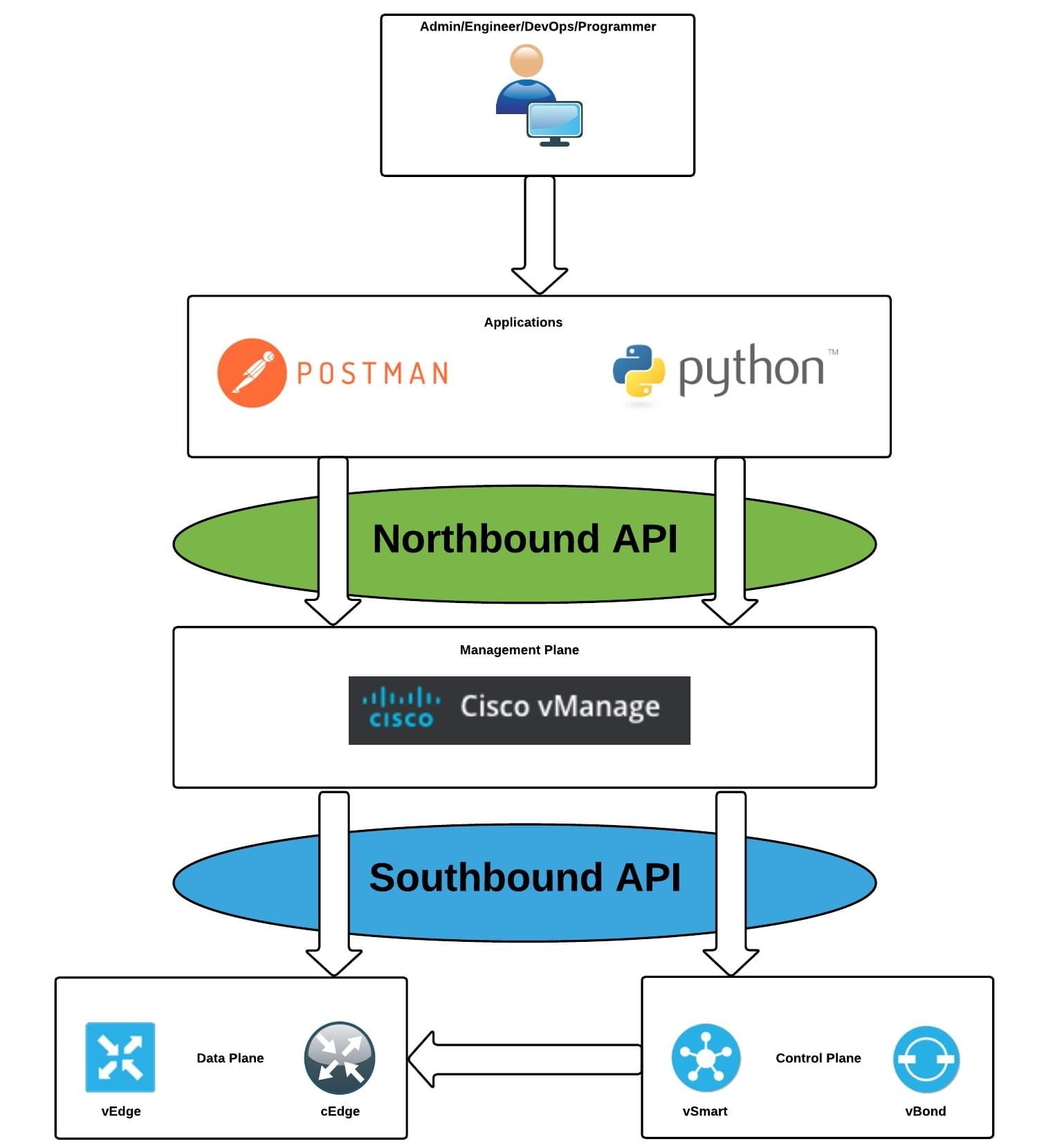 Goals & Objectives
The purpose of the lab guide is to help you develop proficiency using the vManage API on the Cisco SD-WAN platform. By then end of the lab, you should gain enough knowledge to begin applying these technologies to your own use cases. The lab guide is divided into modules based on core concepts being covered. The modules included in this version are:
Exploring built-in documentation
Creating a postman collection
Writing requests with Python

The REST calls that will be explored throughout the lab guide are shown below:
Authenticating to the API service
Getting real-time status of control connections
Creating a data prefix list to be used in policy
Updating SLA parameters for application aware routing
Deleting a data prefix list that is no longer needed
SD-WAN Programmability Lab Overview
Mike Pfeiffer gives an overview on what to expect in the SD-WAN programability Lab.
Go to Video