Content Pipelines Lab With vRealize Automation and Lifecycle Manager
Solution Overview
One of the challenges that faces a vRealize Automation content developer is maintaining code between multiple environment. In most cases, this is done manually and can become a tedious task that is prone to error. Further, the use of proper source control, testing and release management can become impossible. With vRealize Lifecycle Manager 8.3+, VMware has developed a solution with Content Management.
This lab will leverage vRealize Lifecycle Manager to deploy content between two separate vRealize Automation Environments. Each module will build on the processes to capture, test and release content between a development and production instance.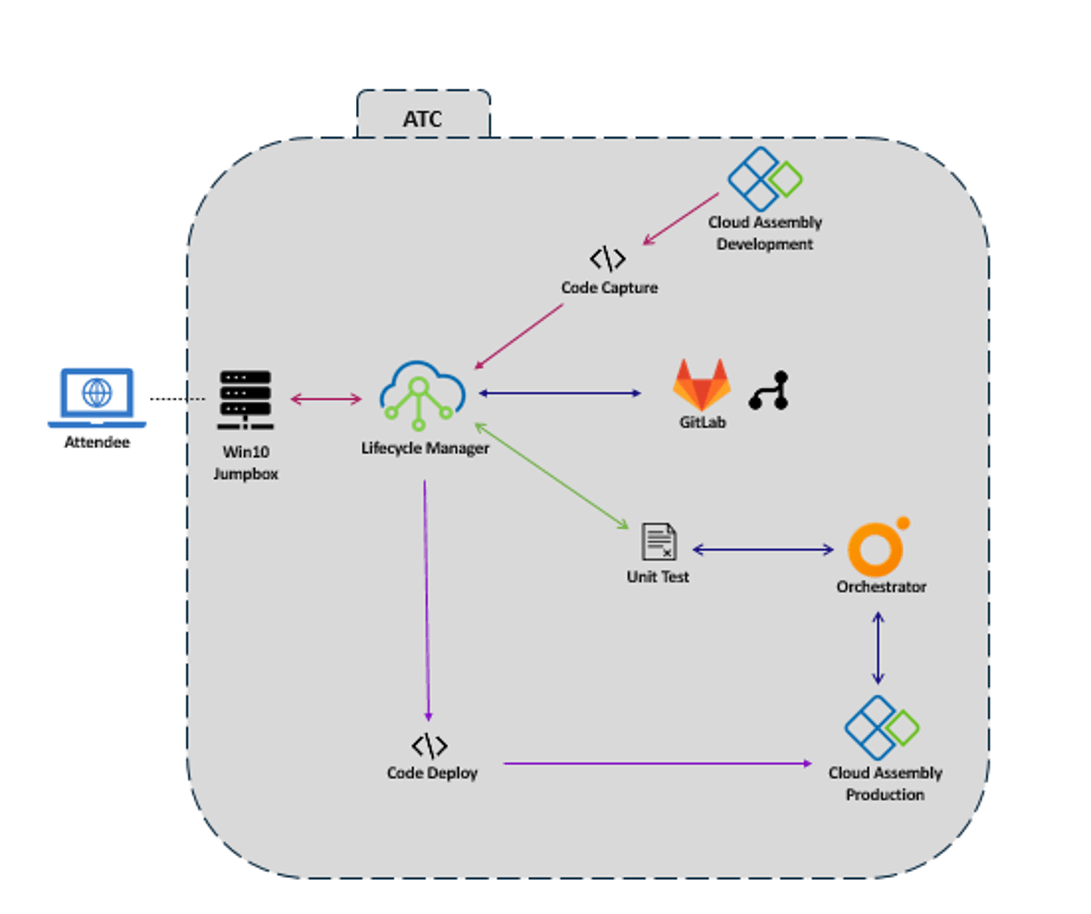 Goals & Objectives
This lab is broken down into multiple modules that build on each other.
Module 1 - Lab Environment Review (5 to 10 Minutes)
Review lab configurations and details.
Module 2 - Content Endpoint Creation (10 to 15 Minutes)
Configure content endpoints for a development and production vRealize Automation environment.
Module 3 - Capture/Deploy - Pipeline Creation (10 to 15 Minutes)
Build a content pipeline to capture and deploy code between two environments.
Module 4 - Content Management and Roles (15 to 20 Minutes)
Leverage the content developer and release manager roles.
Module 5 - Source Control (15 to 20 Minutes)
Add source control with GitLab
Module 6 - Unit Testing (15 to 20 Minutes)
Perform unit testing with vRealize Orchestrator.
Module 7 - Content Settings (5 to 10 Minutes)
Review additional pipeline settings and developer restrictions.
Module 8 - Art of the Possible (5 to 10 Minutes)
Discuss additional topics and ideas.