Foundations Lab
 · On-demand
CyberArk Privileged Account Management Lab
Solution overview
This lab is intended to show the basic features of the CyberArk Privileged Access Security solution (CyberArk PAS). CyberArk PAS is one of the leading solutions in the Privileged Account Management (PAM) space, which is what WWT considers one of the five pillars of Identity and Access Management.
The environment includes several Windows and Linux endpoints to demonstrate CyberArk's Privileged Session Manager functionality. This lab guide provides an overview of the CyberArk PAS solution and provides a brief walkthrough of some of the primary use cases within CyberArk PAS.
Lab diagram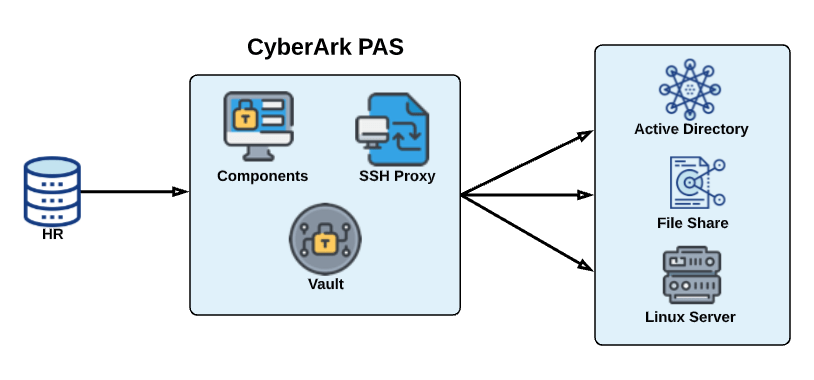 What's next?
Learn more about Identity and Access Management, stay up-to-date with the industry and the new technology we have at WWT.