Dell PowerEdge Server Lab
Solution Overview
Dell PowerEdge Servers can be configured to meet the performance requirements of any workload. In addition to rack or modular chassis configurations, a customer can also choose between 1, 2, or 4 processor sockets with a variety of options for workload acceleration. The Integrated Dell Remote Access Controller (iDRAC) enables the remote management and configuration of a Dell PowerEdge server.
The management of Dell PowerEdge Servers fits the needs of todays modern infrastructure and hybrid cloud requirements. The systems can be managed through traditional web interfaces and CLIs for the day to day operations and also leverage more advanced orchestration and integrations with OpenManage Enterprise.
This lab is used to get hands on with a Dell PowerEdge Server and the iDRAC. No performance testing should be done on this platform. WWT has dedicated hardware for more in-depth POCs.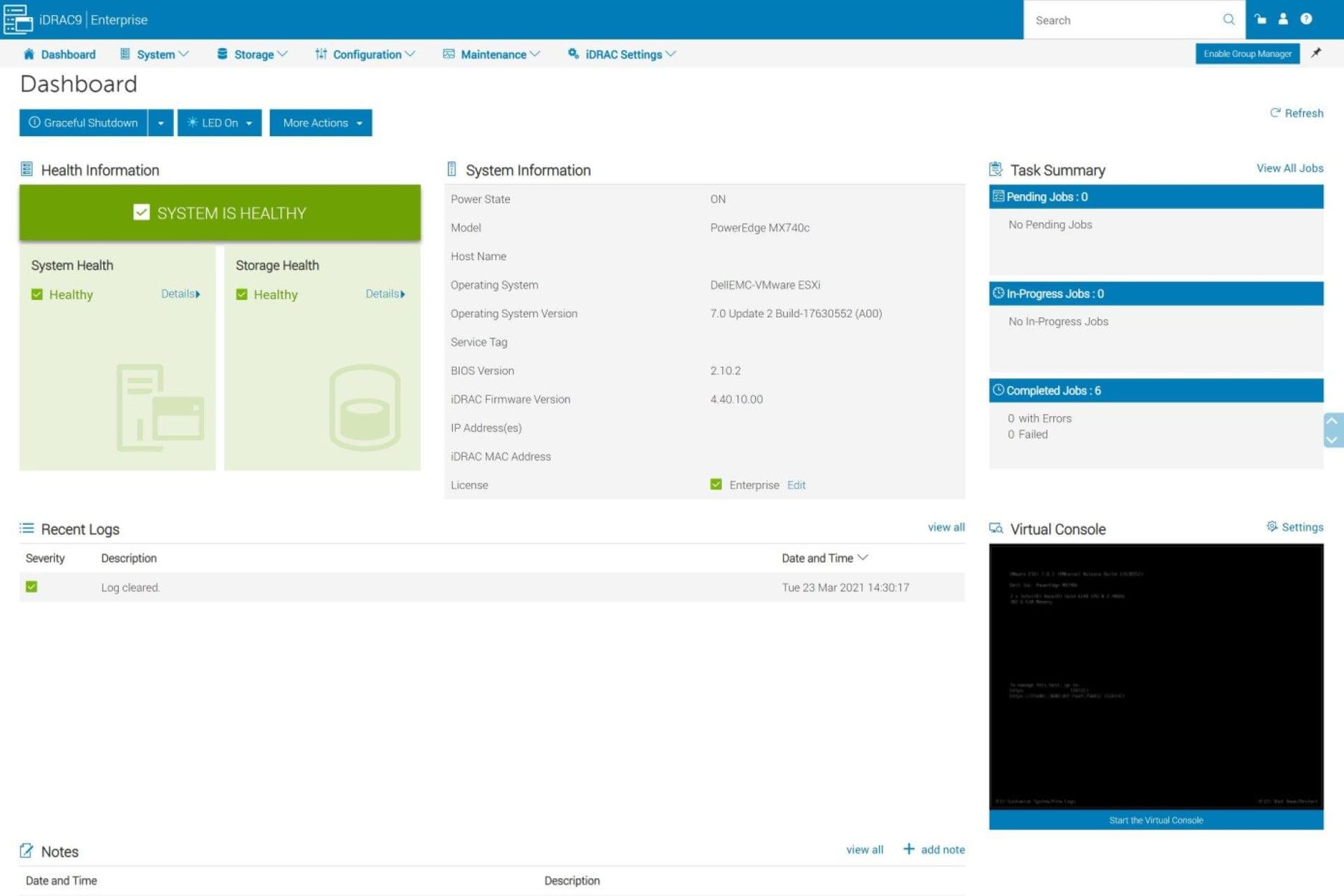 Goals & Objectives
The lab will introduce the parts of the server, walk through the management interface and provide the student with hands on experience configuring and troubleshooting some key areas of the server. This lab is broken out into the following key areas:
Hardware walkthrough
iDRAC walkthrough
Configuration lab
Troubleshooting lab
Completing this lab will introduce the student to the Dell PowerEdge Server platform and get them comfortable with the interface and configuration options available.