Segment Routing Lab
Solution Overview
Segment Routing, viewed widely as the next generation of MPLS, makes the network more scalable and intelligent while improving capacity utilization, leading to lower cost and greater user satisfaction. Segment Routing leverages source routing by providing a simple, stateless mechanism to program the path a packet takes through the network. It is extremely robust and delivers greater control and flexibility than ever before. This lab provides a hands-on environment that can be used to gain familiarity with the key concepts and various configurations of Segment Routing.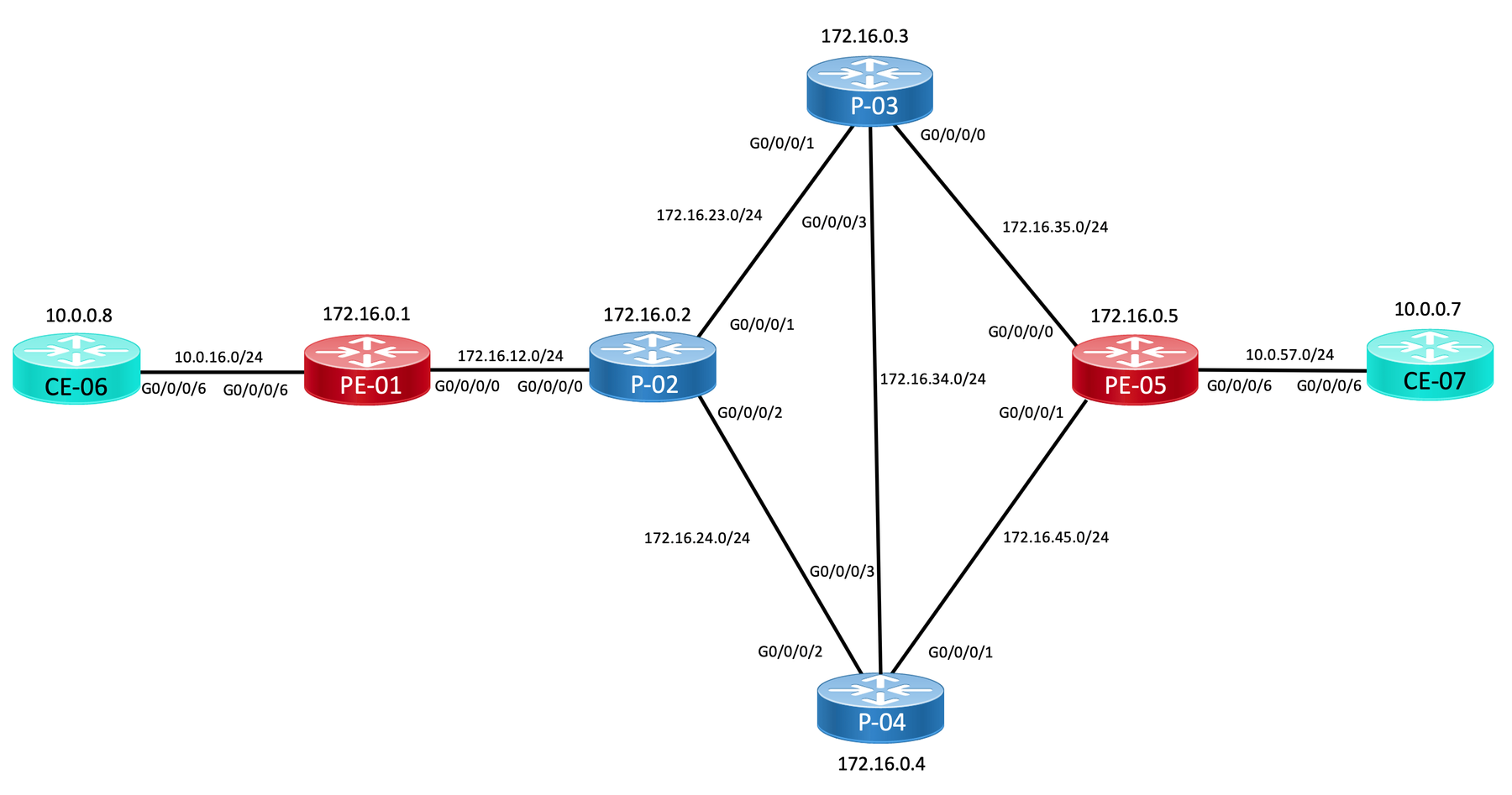 Goals & Objectives
The purpose of this lab is to establish and reinforce basic MPLS and Segment Routing concepts. You will learn how to configure Segment Routing (SR) over an ISIS IGP.

The configuration exercises include:
Defining prefix SIDs
Deploying LDP versus SR-MPLS label preference
Creating a SR Mapping Server
Using BGP extended community coloring of prefixes to create explicit-path SR policies
TI-LFA Link and Node protection.
Segment Routing is the latest technology that replaces MPLS and is based on source routing. Segment Routing provides complete control over the forwarding path from the source node by encoding the path in the header of the packet. Segment Routing is implemented using extensions to the native IGP routing protocols, it does not require any additional protocols and removes unnecessary protocols simplifying the network. Segment Routing runs natively on an MPLS or IPv6 data plane and can coexist with LDP, making for a painless migration. A special thank you to Clarence Filsfils and Kris Michielsen from Cisco Systems for providing the original content for the slides.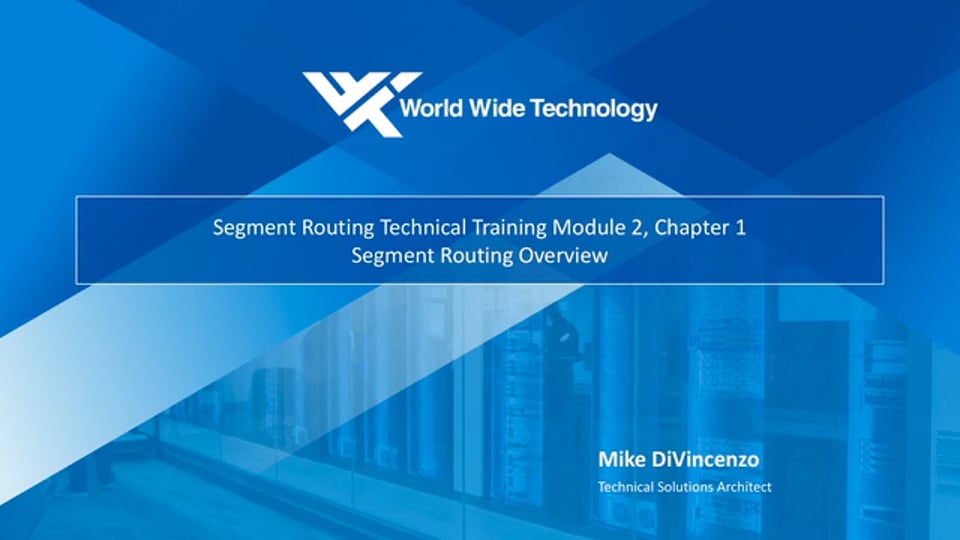 01
Segment Routing Technical Training Module 1 - Overview
5:28
1052
02
Segment Routing Technical Training Module 2 - Segment Types
7:42
465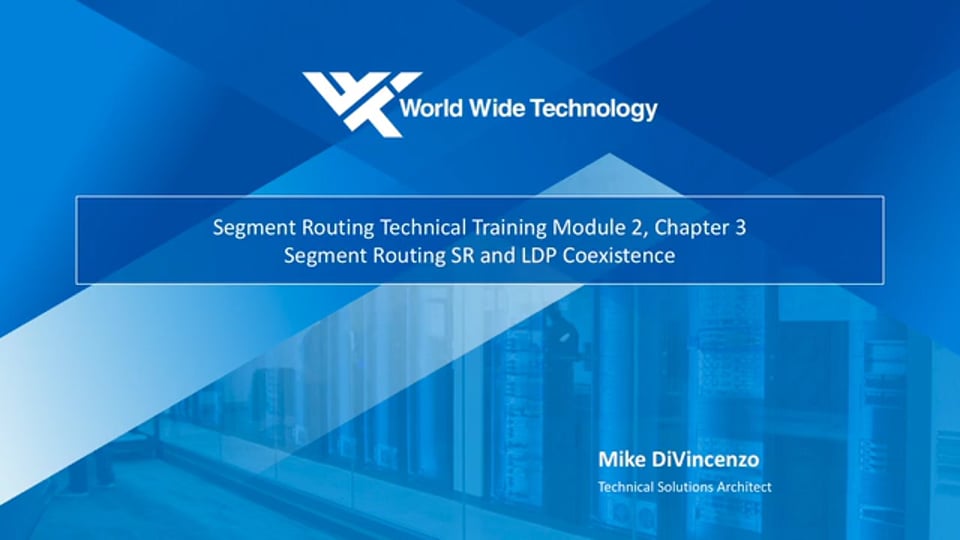 03
Segment Routing Technical Training Module 3 - SR and LDP Coexistence
5:05
340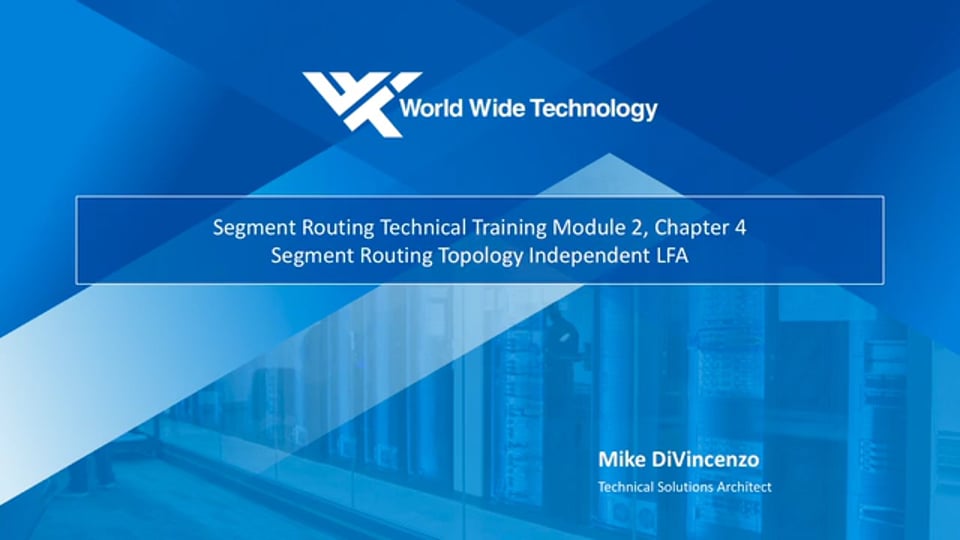 04
Segment Routing Technical Training Module 4 - TI-LFA
5:45
389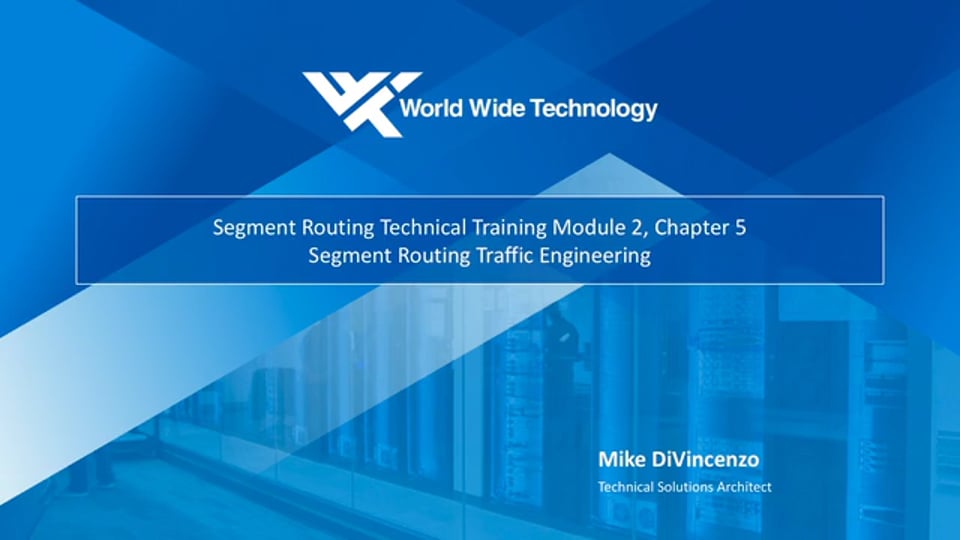 05
Segment Routing Technical Training Module 5 - Traffic Engineering
12:14
377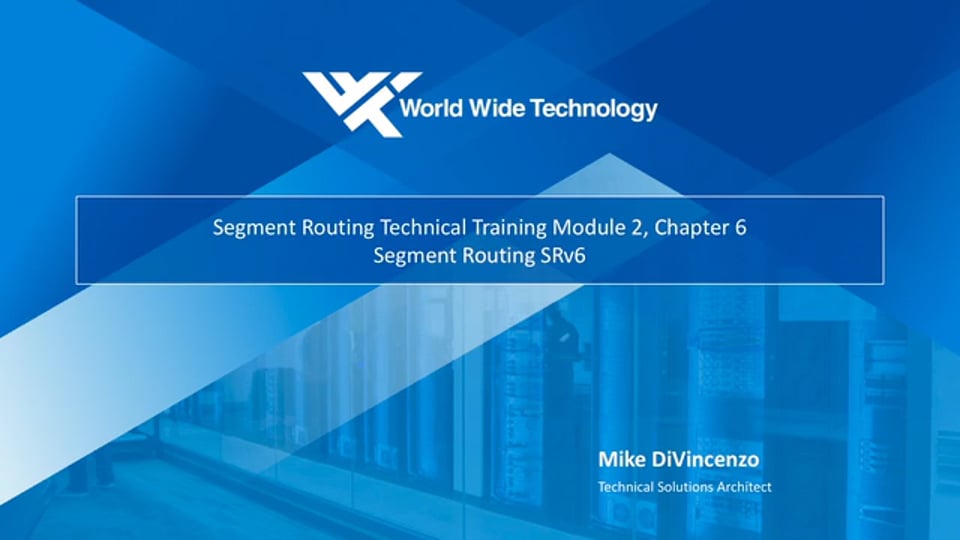 06
Segment Routing Technical Training Module 6 - SRv6
5:28
315