Foundations Lab
 · On-demand
Virtualized Cable Access With Cisco Cloud Native Broadband Router (cnBR)
Solution overview
Cisco's Cloud Native Broadband Router (cnBR) is a virtualized Cable Modem Termination System (vCMTS)/virtualized Converged Cable Access Platform (vCCAP), allowing operators ease of scale, lowered CAPEX and OPEX, and increased bandwidth capabilities. Utilizing Intel® Xeon® Scalable processors, cnBR enables cable operators to transform their network to meet increasing bandwidth demands, reduced CAPEX, and OPEX.
The Cisco Cloud Native Broadband Router solution comprises a few key components. The first component, the cnBR Core, provides the DOCSIS processing, DOCSIS management, and telemetry functions and acts similarly to a traditional CMTS/CCAP system. The second component is Cisco Operations Hub (OPSHUB), which monitors and manages the cnBR Core cluster. The Service Provider (SP) router forwards traffic between the system components. The Remote Phy Device (RPD) converts the incoming digital optical signal to an analog RF output for last-mile connectivity to subscribers.
Lab diagram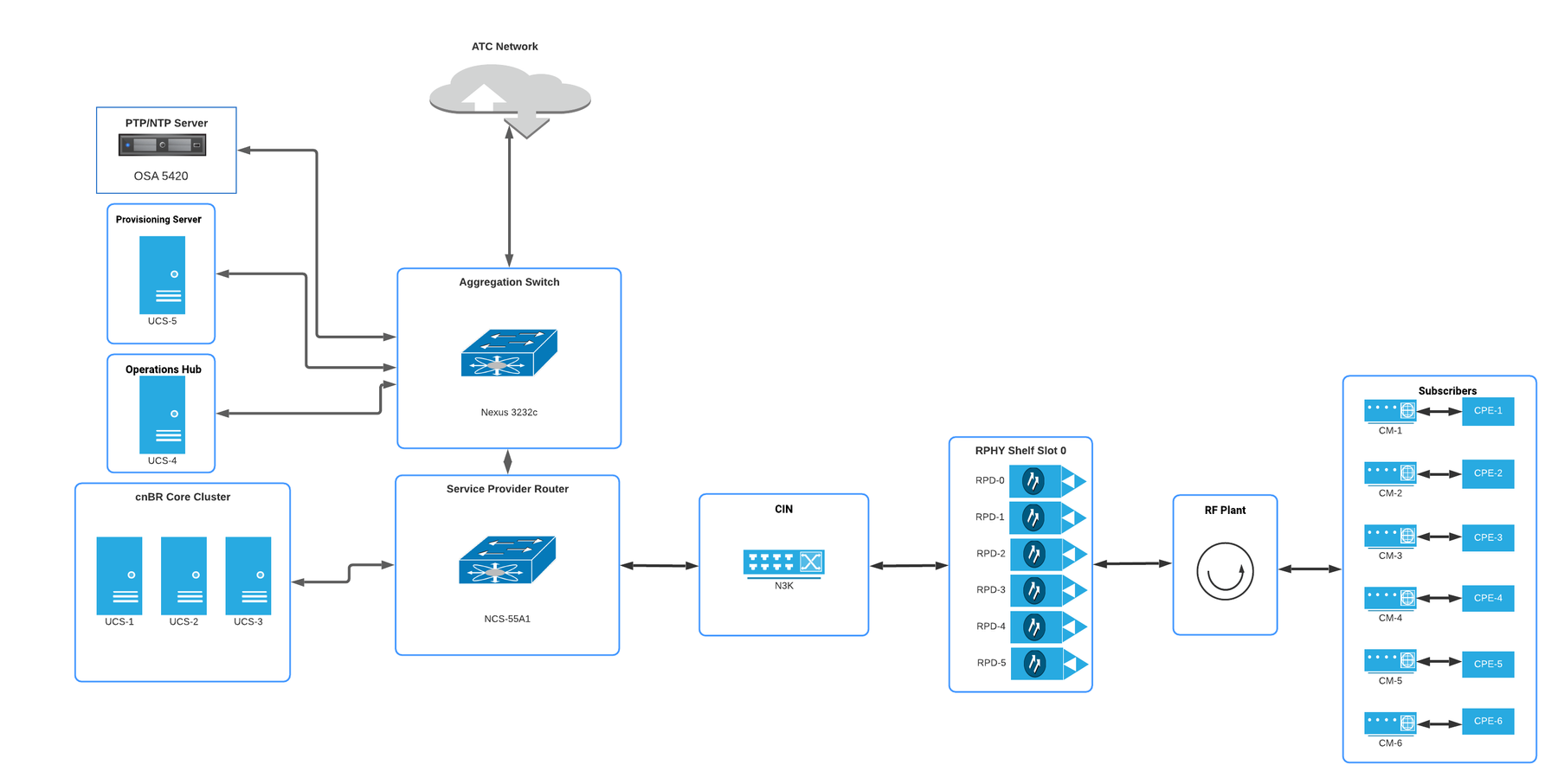 What's next?
Learn more about , stay up-to-date with the industry and the new technology we have at WWT.