VMware Tanzu Service Mesh Fundamentals Lab
Solution Overview
VMware Tanzu Service Mesh (TSM) enables consistent connectivity and security for application services across any Kubernetes clusters, running on premise or any public cloud. Tanzu Service Mesh delivers application connectivity, resiliency and security capabilities that add value to enterprise initiatives focused on application modernization, multicloud and data protection.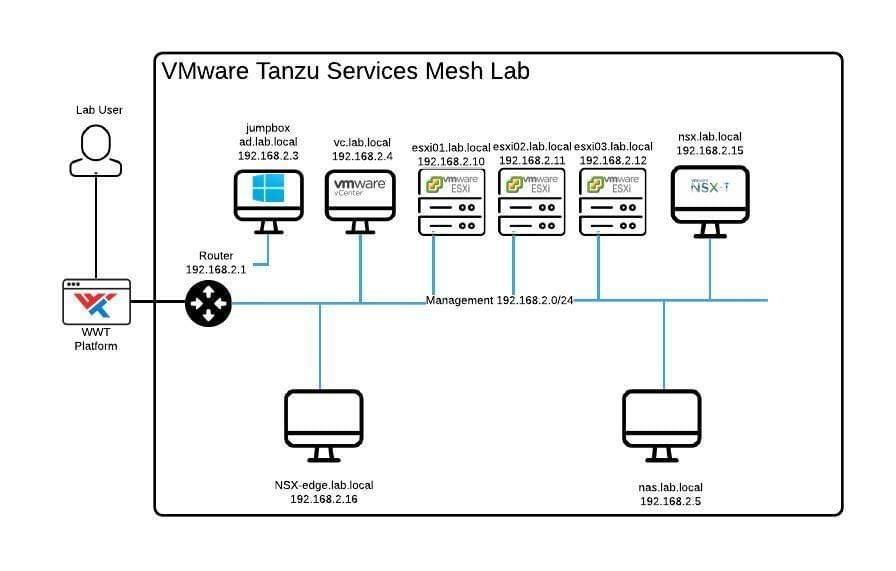 Hardware & Software
1 x Windows 2016 AD/DNS/Jum1 x Virtual Center 7 Update 2 Appliance
1 x NSX-T 3.1.2 Appliance
4 x ESXi 7 Management Hosts running Vsphere with Tanzu with the below workloads
2 x TKG Clusters to simulate applications in different locations
1 x Tanzu Service Mesh SaaS Instance for lab use.