Clients are now realising benefits of digital transformation
WWT CEO Jim Kavanagh spoke with Sooraj Shah, contributing editor of New Statesman Tech
May 12, 2020
•
2 minute read
by Sooraj Shah, New Statesmen Tech
Back in 1990, Jim Kavanaugh and David Steward co-founded World Wide Technology (WWT) as a value added reseller (VAR) of servers and networking equipment. As the years went on the company realised that it needed to add more value to its clients, and so it developed a services side to the business, which initially focused on networking.
This culminated in the company creating an Advanced Technology Centre, a physical set of labs and buildings on campus which it has virtualised with $800m in technology products and software, to provide an innovation lab to its customers and partners.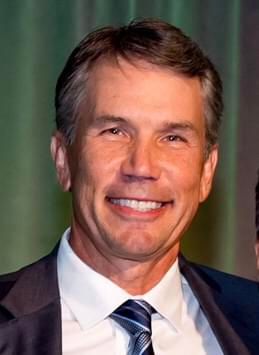 "We've evolved over the years from reselling products to building infrastructure services around networking, compute and data centre, to building out our labs to create more of this ability to assess, evaluate and determine what integrated architecture actually works on behalf of our customers and help them asses that process in a more nimble, agile, efficient way," says Kavanaugh, who is the CEO of the company.
He adds that the company has also incorporated software development, application development and agile and management consulting as further services the business provides.
The company has grown from a start-up in Maryland Heights, Missouri, to a company that operates across the world, employing 6,500 staff, and bringing in revenues of over $12bn every year, for the last few years. Nearly 80 per cent of the company's business is still in the US, but Kavanagh says that the company is seeing growth externally, including in the UK, Mexico, Netherlands, Singapore, Japan and Brazil.