About Cohesity & WWT
WWT is a Cohesity Authorized Reseller providing data protection solutions for our customers around the world. We began our partnership with Cohesity in 2018 and have quickly grown to become Cohesity's fastest-growing partner and expanded to international sales by early 2020. WWT is a proud Strategic Partner, dedicated to efficiently protect, secure and manage your data.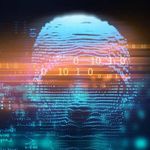 Article
Cohesity SpanFS
Counter Ransomware Attacks With Cohesity
Backup is your last line of defense against sophisticated and crippling ransomware attacks. Cohesity's comprehensive anti-ransomware solution protects, isolates, detects and most importantly, rapidly recovers to reduce downtime and ensure business continuity.