Transforming the healthcare journey
Patient Experience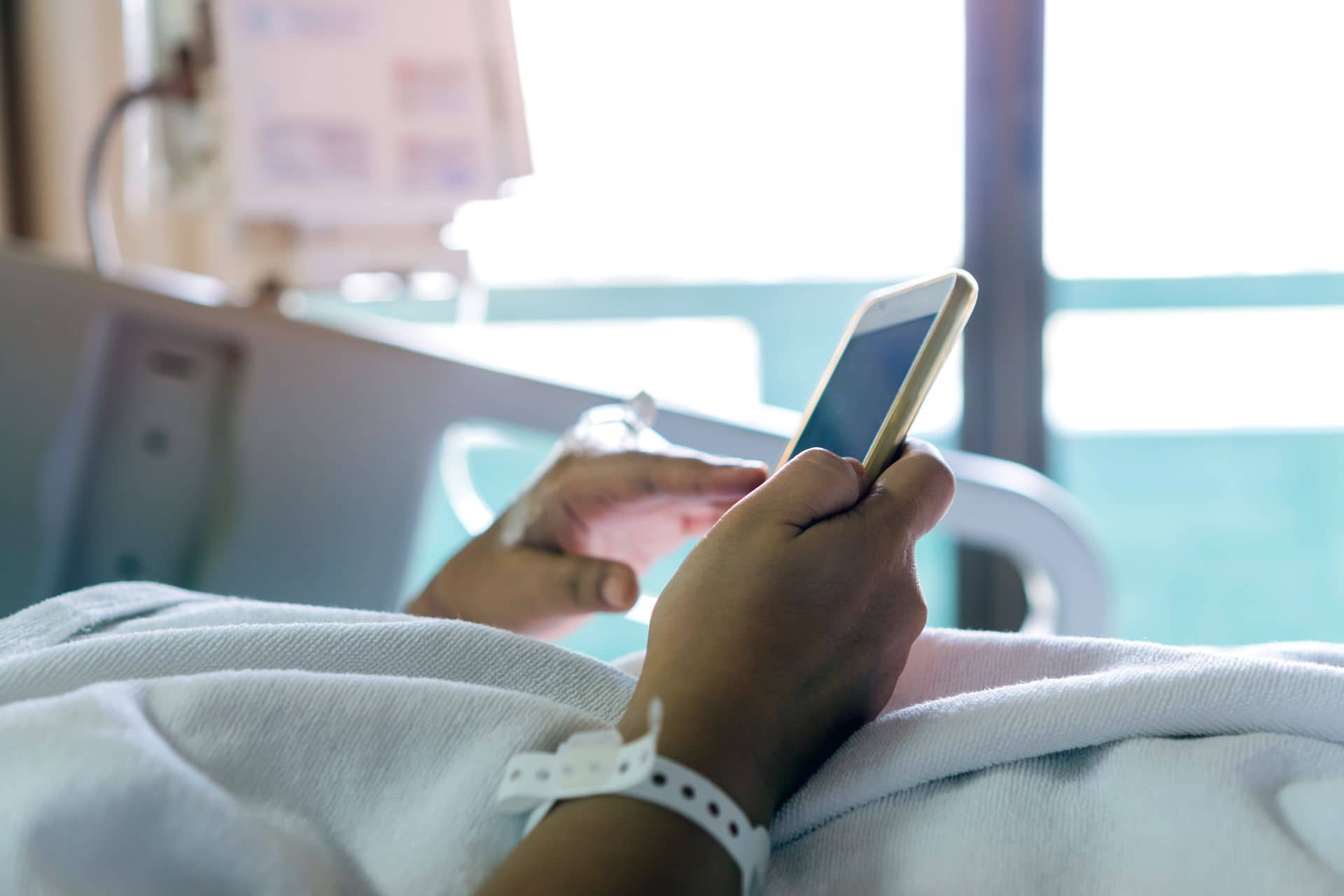 The new healthcare consumer

Today's patients are becoming active, empowered consumers of healthcare.
Patients are exercising their choice of where, when and how they want to receive care. They expect convenient, omnichannel options for accessing affordable, high-quality care. They want a retail-like digital experience and expect modern, self-service tools that empower them in their care journey.
Rising patient expectations, combined with recent industry drivers accelerating the democratization of healthcare, are creating new challenges and opportunities for health systems. Traditional healthcare delivery models are being disrupted by more modern, convenient options offered by nontraditional entrants from industries like big tech, big box retail and tech startups who are capitalizing on growing consumer demands for a better healthcare experience.
Digital marketplace
From portals to digital front doors, the evolution of patient engagement continues. Today, more and more health systems are adopting a digital "marketplace" mindset to meet consumer expectations for a better user experience. Shifting to an approach where consumer demand (rather than health system supply) is the driving force behind patient engagement allows health systems to deliver a superior digital experience on par with what consumers are accustomed to in other industries.
Healthcare organizations are increasingly moving away from out-of-the-box, EHR mobile apps with limited functionality and a subpar user experience. WWT is working with organizations to create integrated, digital entry points into their health systems with a marketplace approach — where patients can seamlessly access self-service tools like care reminders, dynamic scheduling, symptom checkers, omnichannel contact center, chatbots, bill pay, registration, secure messaging and virtual care. Many clients are also integrating third-party applications for services like transportation, lodging, dining, online pharmacies, and wellness such as fitness, mental health and nutrition.
Retail experience
Healthcare is experiencing unprecedented democratization. Patients have more choices than ever as health systems face growing competition from nontraditional entrants into healthcare such as big tech, big box retailers and urgent care franchises that provide convenient, timely and affordable access to care.
Large retailers and pharmacies are increasingly creating hubs where consumers can experience one-stop options for their health and wellness needs such as primary and specialty care, laboratory, imaging and pharmacy. These delivery models lessen wait times, reduce the number of trips to overcrowded care centers, and simplify lengthy referral processes.
Health systems are also facing competition from big tech as these disruptors of healthcare provide omnichannel experiences for consumers with a combination of digital tools, virtual care and in-home care options.
WWT is working with our healthcare clients to build care models designed to meet and exceed consumer expectations in this rapidly evolving, competitive healthcare climate. We are helping these organizations create integrated digital and physical care experiences that provide a personalized, consumer-centric approach.
Hospital of the future
The paradigm of healthcare delivery is changing rapidly. That means hospitals, traditionally at the center of delivery systems, must redefine the inpatient experience. Patients want hospital care to have the ease and comfort they're accustomed to in other service industries. They seek a more seamless, consumer-centric experience that approximates near-normal settings during a stressful time when patients and their families are anxious.
WWT is helping clients leverage technology and human-centered design to transform the hospital experience. The patient experience begins outside the hospital walls with digital solutions such as remote check-in and onboarding, traffic-based navigation, and real-time appointment updates. Upon arrival, digital check-in and wayfinding create a frictionless experience as patients and caregivers arrive. Smart screens for food ordering, messaging and care plan updates empower patients and families during their stay. Plus, tools like geolocating wearables and air tags are being implemented to keep patients and staff safe.
We help create comfortable in-room experiences that includes personal tablets preloaded with a digital ecosystem, digital dining and delivery, ambient room controls, and next-generation entertainment for patients and their families.
Outcomes spotlight
Explore some of the ways we are helping clients redefine the patient experience.
Ready to reimagine the patient experience?