FortiGate NGFWs enable organizations to build high-performance, ultra-scalable and security-driven networks
FortiGate next-generation firewalls (NGWFs) deliver industry-leading enterprise security for any edge at any scale with full visibility and threat protection. Organizations can weave security deep into the hybrid IT architecture and build security-driven networks to achieve:
Ultra-fast security, end to end
Consistent real-time defense with FortiGuard Services
Excellent user experience with security processing units
Operational efficiency and automated workflows
Fortinet's Security-Driven Networking approach accelerates the convergence of networking and ­security to protect any edge, including the enterprise data center, WAN and cloud edges – all from a single network firewall platform.
WWT's Advanced Technology Center (ATC) supports the latest in Fortinet solutions. Within the ATC, you can get hands-on access to our Fortinet Next-Gen Firewall environment.
Learn more about Next-Gen Firewalls and Fortinet
Network Security
Fortinet NGFW Foundations Lab
The Fortinet Next Generation Firewall (NGFW) Foundations Lab is a capability of the Advanced Technology Center (ATC) designed to provide an environment to gain hands-on experience with the fundamental features of the Fortinet NGFW solution. The environment that supports the lab is completely virtual, removing any hardware dependencies associated with physical infrastructure.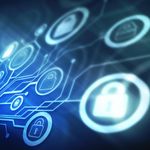 Network Security
Network Security Briefing
Increased visibility, risk reduction, integrated toolsets—these are just a few of the secure business outcomes required by mature network security and management programs. Securing the network, both at the perimeter and inside the enterprise, is a challenge in today's landscape.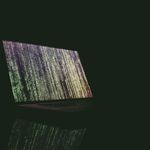 Network Security
Next-Generation Firewall (NGFW) Workshop
During a World Wide Technology (WWT) Next-generation Firewall Workshop, our security practice experts will review a full capabilities matrix of next-generation technology from leading manufacturers. This workshop will help participants determine what next-generation solutions will drive the most business value to their organizations.