WWT and Fortinet deliver industry-leading secure SD-WAN solutions
Fortinet FortiGate delivers fast, scalable and flexible Secure SD-WAN for cloud-first, security-sensitive and global enterprises. WWT is leading the way in the convergence of security and networking through large-scale FortiGate NGFW deployments, many of which leverage the advanced Secure SD-WAN features available in FortiOS.
Fortinet's Security-Driven Networking approach consolidates SD-WAN, next-generation firewall (NGFW) and advanced routing to:
Deliver superior quality of experience at any scale.
Accelerate network and security convergence, and simplify WAN architecture.
Orchestrate consistent network and security policies.
Achieve operational efficiencies through automation, deep analytics and self-healing.
WWT's Advanced Technology Center (ATC) supports the latest in Fortinet solutions. Within the ATC, you can get hands-on access to Fortinet's Secure SD-WAN.
Fortinet Secure SD-WAN Business Outcomes

Improved User Experience
An application-driven approach provides broad application steering with accurate identification, advanced WAN remediation and accelerated cloud on-ramp for optimized network and application performance

Efficient Operations
Simplify operations with centralized orchestration and enhanced analytics for SD-WAN, security and SD-Branch at scale

Accelerated Convergence
The industry's only organically developed, purpose-built, and ASIC-powered SD-WAN enables thin edge (SD-WAN, routing) and WAN Edge (SD-WAN, routing, NGFW) to secure all applications, users and data any where

Natively Integrated Security
A built-in next-generation firewall (NGFW) combines SD-WAN and security capabilities in a unified solution to preserve the security and availability of the network
Contact us about SD-WAN and Fortinet
Software Defined WAN (SD-WAN)
Fortinet SD-WAN Foundations Lab
The Fortinet SD-WAN Foundations Lab is a capability of the ATC designed to provide an environment to gain hands-on experience with the Fortinet SD-WAN solution. The environment that supports the Fortinet SD-WAN Foundations Lab is completely virtual, removing any hardware dependencies associated with physical infrastructure.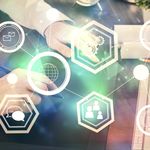 Software Defined WAN (SD-WAN)
SD-WAN Technology Briefing
Software-defined WAN offers organizations flexible connectivity, facilitates cloud strategies and improves application performance, all in a secure environment. It also can improve operational efficiencies and help control or reduce WAN costs. Approaches to SD-WAN implementation and supported capabilities vary from one OEM to another. This briefing will explore four of the top SD-WAN vendors and highlight the innovative features that set each of their solutions apart, including a live demonstration of our on-demand SD-WAN lab environments and explanation of how to access them.