What's new
Lab
ATC
HPE-dHCI Lab
This lab demonstrates the ease of installation with HPE dHCI.
Foundation Lab
24 launches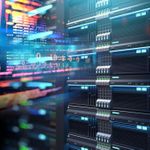 Article
ATC
HPE Nimble Storage AF60 tested inside the ATC
e had a customer recently ask us to do some lab testing via a Proof of Concept (or POC) around the HPE Nimble Storage AF60 All Flash Array. The customer was interested in some specific testing around Performance, Replication ability, and Reliability, Availability, and Serviceability (or RAS). We worked inside the Advanced Technology Center (or ATC) directly with the HPE Nimble architects who had a chance to bless the setup and help with the baseline performance testing. Then, as a trusted advisor to our customer, we (ATC Lab Services team) walked the array through the paces of testing in the Execution phase.