What's new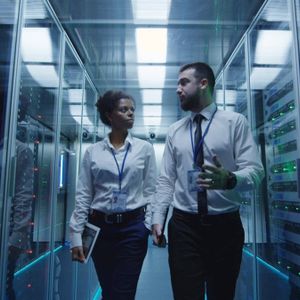 Which Optical Transport Architecture Is Right for You?
There are various transport network architectures, from strictly Layer 1 optical rings to meshed Layer 1 through Layer 3 converged networks. How do you decide? This article provides a high level overview of three different architectures, their typical use cases and benefits.
Optical Networking
Optical Data Center Interconnect (DCI): Infinera Groove G30 Lab
With innovative, modular, open plug-and-play capabilities, the Infinera Groove G30 can be customized for any required application based on the installation of specific modules and pluggables into the common chassis. Infinera supports a wide range of modules for DWDM transmission, muxponder, and transponder applications. Open Line System (OLS) applications are enabled with optical multiplexer structures, amplifiers and additional active optical layer functions such as protection switching, and integrated OTDR.