What's new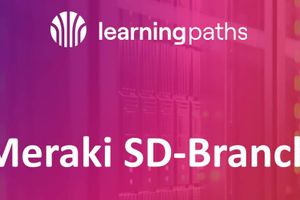 Campus & LAN Switching
Meraki SD-Branch
Meraki's SD-Branch streamlines Branch management and operations by separating the network hardware from its control mechanism. This separation leads to quicker deployment of network changes at branches, with a substantial decrease in manual configuration through effective automation and orchestration. The adoption of SD-Branch can result in nearly a 50% reduction in costs compared to traditional solutions, as central management significantly lowers operational expenses (OPEX). Employing application-centric policies facilitates seamless fail-over across diverse transport mechanisms. This approach enhances visibility and troubleshooting capabilities, ultimately leading to faster service recovery.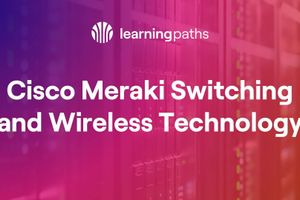 Campus & LAN Switching
Cisco Meraki Switching & Wireless Technology
This learning module aims to provide learners with a comprehensive understanding of the various practical use cases, features and technologies embedded within Cisco Meraki switches and wireless technologies for developing end-to-end solutions. The course will cover different scenarios and upcoming trends where Cisco Meraki switches and wireless technologies can be integrated into advanced solutions that can benefit various businesses and organizations to achieve their desired business outcomes.