What's new
Article
Node.js
Using Mock Service Worker to Improve Jest Unit Tests
Mock Service Worker (MSW) improves unit tests of components that make API calls by defining mocks at the network level instead of mocking our own custom code. Better still, we get that benefit while also making our test code smaller, easier to read and easier to reuse.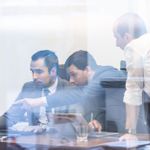 Briefing
React
Refactoring and Replatforming Applications Briefing
In today's race to the cloud, companies often take the path of least resistance, or "lifting and shifting" existing apps without modification. Yet, to maximize gains from a cloud migration, it is frequently preferable to update workloads to leverage cloud native capabilities. This guided technical demo progresses through seven different means of replatforming and refactoring an application, illustrating the pros and cons of each architecture.