What's new
Cyber Resilience
CipherTrust Manager - Database Protection and Encryption
CipherTrust Database Protection provides transparent column-level encryption of structured sensitive data residing in databases, such as credit card, social security numbers, national ID numbers, passwords and email addresses. The solution enables large amounts of sensitive data to be moved in and out of data stores by efficiently encrypting and decrypting specific columns in databases. No changes are required for most applications, and CipherTrust Database Protection can scale to support multiple data centers in on-premises, virtual and public cloud environments. It is deployed with CipherTrust Manager, a FIPS 140-2 up to Level 3 compliant enterprise key manager that provides centralized key and policy management.
Advanced Configuration Lab
Zero Trust
CipherTrust Manager - Essentials Lab
Thales CipherTrust Manager is a central management point for the CipherTrust Data Security Platform. It provides a unified management console that makes it easy to discover and classify data, and to protect sensitive data wherever it resides using a comprehensive set of CipherTrust Data Protection Connectors from Thales. CipherTrust Manager is available in both virtual and physical form-factors that integrate with FIPS 140-2 validated Thales Luna Network or Cloud HSM, and third-party Hardware Security Modules (HSMs) for securely storing master keys with highest root of trust. These appliances can be deployed on-premises as well as in private or public cloud infrastructures. This allows customers to address compliance requirements, regulatory mandates and industry best practices for data security.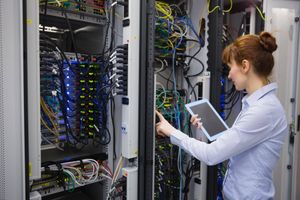 Dell PowerStore 3.0 First Impressions Review
Dell announced PowerStoreOS 3.0 at Dell Tech World 2022. Now, in July, it becomes generally available for customer use and will be the version shipping on all new arrays. Read on to learn about what's new and our impressions of it as we tested it alongside Dell's engineering team.