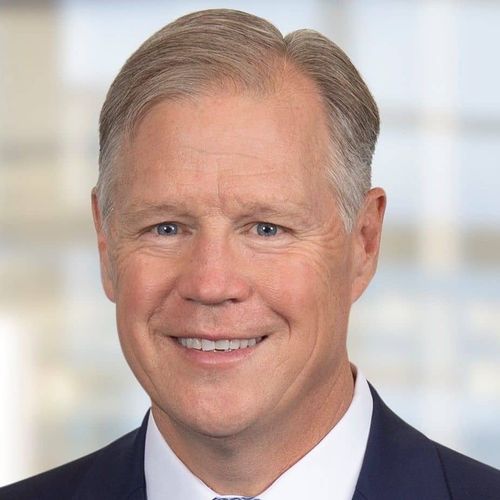 Steve Pelch
World Wide Technology
Chief Operating Officer
About Steve
Steve Pelch is WWT's Chief Operating Officer. As COO, Steve leads the global warehousing, distribution and integration operations for the company.
Prior to becoming COO, Steve spent a year as a strategic advisor, focusing on WWT's acquisition process and services capabilities.
WWT's Global Operations organization, led by Executive Vice President Jeree Hanavec and the Global Program Management organization, led by Executive Vice President Chester Gloyd, report directly to Steve.
Steve also works closely with Chief Technology Officer Mike Taylor to grow WWT's services business and with Executive Vice President Bob Olwig in advancing WWT's acquisition processes.
Before joining WWT, Steve worked for Emerson Electric for 34 years with vast general management, services, strategic planning, human resource and operation experiences on a global scale. He served as Chief Operating Officer and Executive Vice President of Emerson, where he was responsible for the company's global operations, procurement, supply chain and logistics strategies. In addition, he had oversight of human resources and talent management for Emerson. Past responsibilities included leading corporate planning and strategy and numerous vice president, general management, and P&L roles both in the US and Asia.
Steve lives in St. Louis with his wife Beth, and both are very active in our community. Steve serves on the board of directors of Junior Achievement of Greater St. Louis. He also serves on the board of trustees of the Eisenhower Fellowships. He was the chairman of the board of Ronald McDonald House Charities of St. Louis and is currently leading their capital campaign.
Steve received a bachelor's degree in mechanical engineering from the University of Missouri and a master's degree in business administration from the University of South Carolina.