Generative AI
The massive popularity and adoption of Chat GPT have pushed generative AI front and center among IT leaders. These Research Notes and virtual events provide an overview and some important steps to take advantage of this game-changing technology.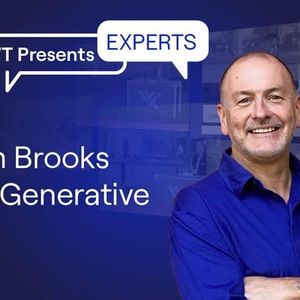 Data Analytics
How Business Leaders Should Think About ChatGPT | WWT Experts
The remarkable debut and adoption of ChatGPT has rapidly pushed generative AI front and center amongst business leaders. While disruptive use cases are being thrown out right and left, the utilization of this technology and the implications it will have on the business are still very much up for discussion.   Join WWT Managing Director of AI and Machine Learning Tim Brooks as talks about the ways generative AI and large language models can impact your business right now and how you should be thinking about it over the next three to five years. Tim also talks about the practicality of training your own AI model and potential pitfalls of going all in blindly.  
If you'd like to dive deep into WWT Research Reports and virtual events by technology or solution area, check out these collections.
Automation
These reports and events show you how to connect siloed automation projects to a scalable automation strategy that drives business outcomes.
Automation & Orchestration
How to Drive an Automation Strategy from the Top Down | Research
Automation has traditionally been viewed as an IT project or series of IT projects. But increasingly, C-level leaders are asking about it. But what should you automate first? Who should lead efforts? And how do you know if automation is working? Join WWT EVP of Global Supply Chain Jeree Hanavec and Principal Consultant Anshul Chaturvedi as they talk about the importance of driving a top down strategy when it comes to enterprise automation. Jeree and Anshul also talk about how you can prioritize the right things to automate and how you can measure success.
Cloud
Use these reports and event videos to optimize and secure your cloud environments and rise above the continually evolving complexity of cloud.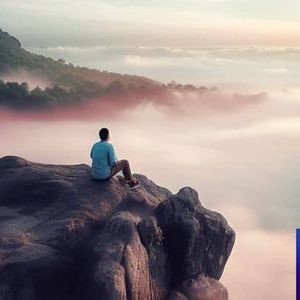 Digital
Delivering best-in-class employee and customer experiences requires focused attention on your people, processes and technology. Check out this content to find actionable step-by-step guidance for advancing your CX and EX and ways to measure success.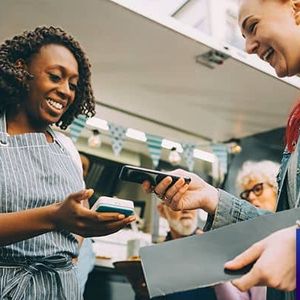 Infrastructure
A collection of Infrastructure research reports and events.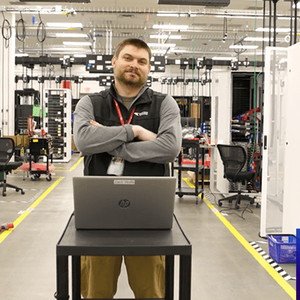 Networking
Check out WWT Research Reports and the related virtual events to learn about where networking teams should focus their time and energy to build, maintain and update networks that supported the entire enterprise.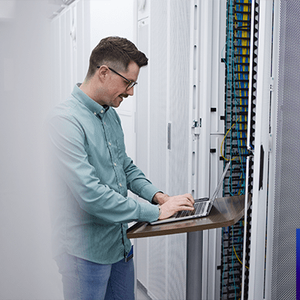 Security
Cybersecurity is only becoming more important for organizational success. These reports and events provide guidance about what--and how--to prioritize and mature your organization's security posture.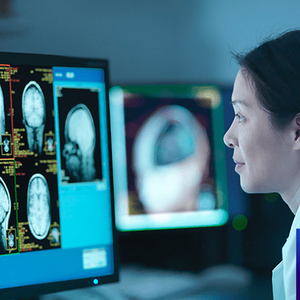 Sustainable technology
Find out what areas stakeholders should prioritize to help kickstart or progress their sustainability roadmaps, and learn about practical steps you can take right now to advance toward net zero.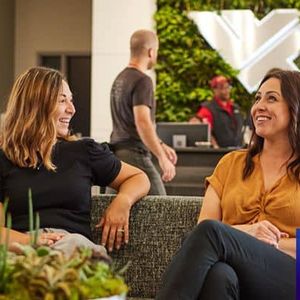 ESG
Building a Sustainable Technology Framework to Drive ESG Initiatives | Research
Environmental, social and governance (ESG) initiatives are now squarely in the crosshairs of C-suite and boardroom leaders, which is putting a lot of pressure on business and IT leaders to dive full force into an area they may not be super comfortable in. What is the role of IT and the CIO in driving sustainability success? Join WWT's Brendan Walsh and Wes Palmer, who lead our ESG practice, as they dive into the wide array of solutions and services that make it possible for companies to continue relying on data and computing power while also becoming more environmentally sustainable. Brendan and Wes also touch on building efficiencies in the data center, making sense of a crowded marketplace and steps to take to build a sustainable technology framework.
ESG
Using Data to Create Smart, Attainable Sustainability Goals | Research
Data collection and management are the most significant pieces of the puzzle for any organization looking to improve sustainability, regardless of industry or geography. But too often, data quality is low, incomplete or inconsistent. Join WWT's ESG Director Varchala Abrol as she discusses key steps organizations can take to adopt a more data-centric mindset that can lead to clear sustainability goals that align stakeholders and drive progress. Varchala also talks about the critical need to maintain board-level buy-in and how ESG leaders can communicate their needs, challenges and successes.