How we help
From communication strategies, end-user and technical training, documentation and media creation, to subject-matter expert engagements and workshops, WWT Adoption Services can accelerate the implementation and adoption of your technology purchases. Relying on our Advanced Technology Center, Global Engineering talent, media production expertise and highly skilled field trainers, we create custom communication and training plans tailored to each user — with their comfort level and learning styles in mind.
Adoption change management workstream
IT organizations are experts at working through the technical aspects of a new rollout, but often the impact on people is not accounted for. Goals and business outcomes can only been achieved when people take advantage of the increased functionality to see the greatest return on investment. WWT's Adoption Services team uses change management best practices for verification of a successful implementation and user satisfaction. Key performance indicators validate intended outcomes while directing resources to address any areas of need.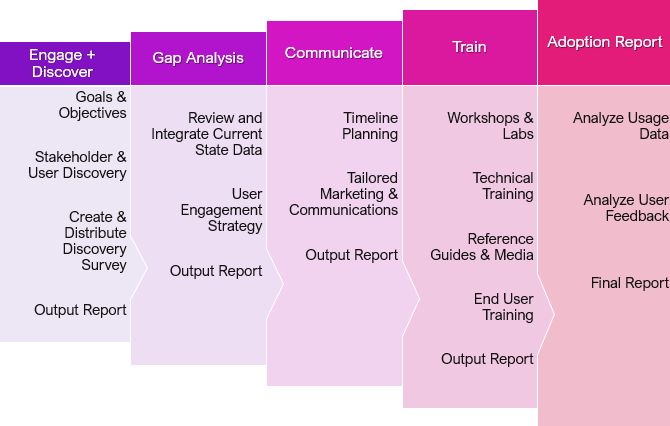 Communication strategy
User communications should be more than just emails. There are various mediums in which information is consumed by users, both consciously and subconsciously. By developing a thorough, detailed communication strategy, we can ensure that the right information is getting to the right people at the right time. Below are some examples of the several ways we plan and communicate to users.
Communication plan & strategy document
Change awareness email
Marketing video
Poster, flyer or digital signage
Training registration email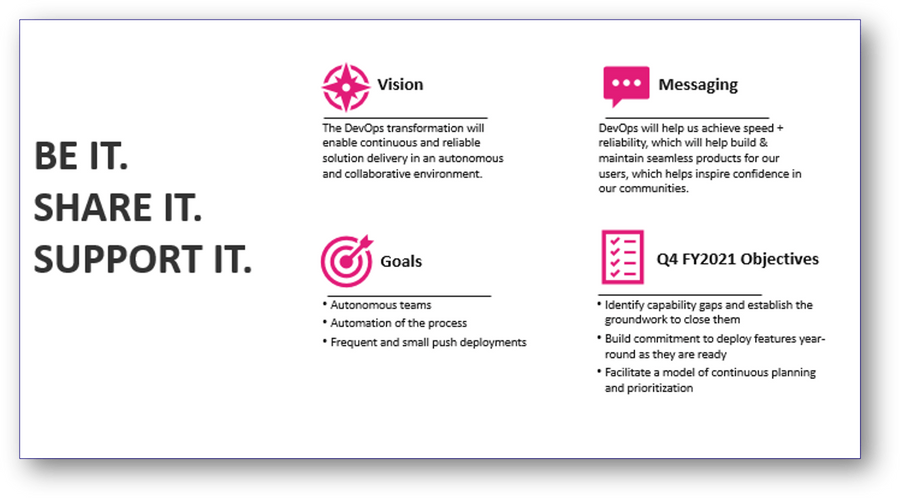 Training and enablement
There are various learning styles across the user base of any organization. To ensure mass adoption, it's imperative to provide a blended learning approach to ensure everyone can consume training in a way that best fits their needs.
Technical and admin training
Quick reference guides
How-to-videos
FAQs
Interactive click & learn
Instructor-led end-user training
Get started today
Ready to accelerate the adoption of your latest technology purchase?