Upcoming and on-demand events
Online or in person, WWT offers a variety of events to collaborate, connect and grow in the digital world.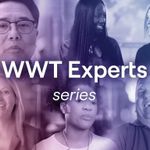 Event
webinar
WWT Experts: Sam Schmiz on Experience Design
Grab a quick dose of deep expertise with the WWT Expert series. In each episode, our host poses topical questions to a WWT Expert. Learn about the business solutions these experts have created, the technologies they've mastered and the trends they're seeing in the marketplace. All in 30 minutes or less. A user experience influences whether the person feels overwhelmed or empowered, frustrated or confident, ineffective or practical. How the person feels will influence whether they use something frequently, as little as possible, or quit using it altogether. Much success derives from the experience design. During this event, Matthew Coble will have the honor of hosting Experience Design expert, Sam Schmiz. To call Sam a "WWT Expert" is truly an understatement. She has spent her career designing across every industry in every medium you can think of. Sam and her team take experience design from persona to pixel and everywhere in between. You have questions; she definitely has answers.
Apr 14, 2022 • 11 am (CDT)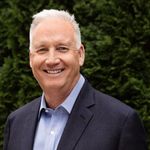 Event
webinar
Leveraging the Inevitable to Create Something Enduring with Erik Anderson
Transformation isn't always about going digital for digital's sake. It's about creating an outcome and experience. Tune in to this rebroadcast as Callaway Golf Company's Erik Anderson discusses how he approaches innovation and how he led Topgolf through its own remarkable transformation. Hear firsthand how he utilizes a rather straightforward -- albeit hard to execute -- approach to sustaining innovation.
Jan 25, 2022 • 12 pm (CST)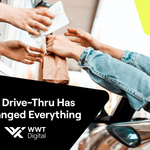 Event
webinar
The Drive-Thru Has Changed Everything
The explosion of technology has up-ended the restaurant industry! Join us for a LIVE panel discussion with QSR/Fast Casual thought leaders on how the drive-thru and off premise dining has paved the way for the restaurant of the future. We will dive deep into some important topics and take Q&A throughout our virtual event platform.
Nov 01, 2021 • 12 pm (CDT)