Breaking Down the Work: Tips and Tricks For Writing User Stories
Get a structured overview of how to write good user stories, in which you will learn where user stories come from (hint: the user), why they are valuable and what makes a "good user story."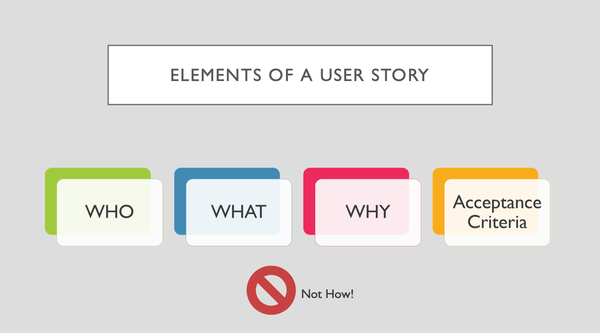 What to Expect
User stories are how we break down work and communicate the user's needs to the people building the product. This training will guide you in that process and teach you best practices.
Understand how user needs are broken into user stories

Learn to write "good user stories"

Discover how you can split large chunks of work into outcome-driven units of value

Write stories when the user is a system (technical user stories)

Realize the positive impact of user stories on your development team
Details
At the end of this training, you will understand the why and how behind writing user stories. You will walk away with knowledge of best practices, the criteria that make up a "good user story" and how organizing a team's workflow around user outcomes focuses development and yields a more meaningful end product.
Who should attend?
This training is beneficial to anyone on a delivery team. The primary roles that should attend include:
Product Owners
Business Analysts
Developers