Enterprise Architecture Kickstarter Workshop
Whether revamping an existing EA program or initiating a new one, you'll need to gain a solid understanding of your current state and a holistic strategy for bringing your vision to fruition.
During the Enterprise Architecture Kickstarter Workshop, our experts will work with your key stakeholders to analyze your environment and EA goals. Taking into account first-hand experience and best practices, we'll help you discover the best path forward and lay down the fundamentals for building upon the right EA strategy for your organization.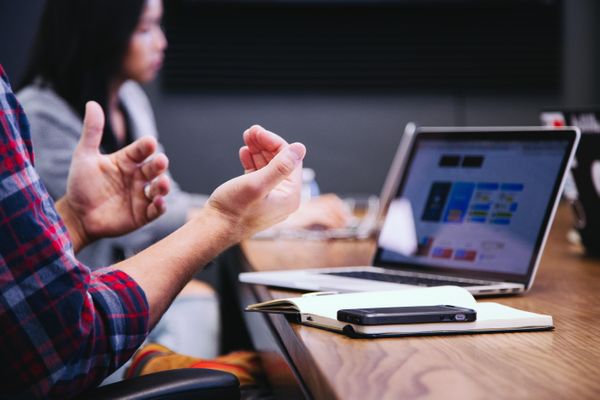 What to Expect
In a technologically unbiased, interactive space, our experts will help you discover opportunities for integration, determine how certain EA functions will impact your environment, and help you map out a strategy accordingly.
The workshop agenda can be tailored per your specific goals covering the following topics:
Review of the available EA frameworks

"Voice of the Customer" introduction on current state of EA

Introduction to WWT's practical approach to EA

Real customer examples of successful EA integration

Common pitfalls to avoid and key success factors for high-value EA practices

Ideation session to determine focus areas for EA integration
Goals & Objectives
No matter where you are on your EA journey, a strong alignment between the business drivers and the supporting technologies must be established. This workshop aims to help you put the right products, people and processes in place, so that your EA integration efforts will succeed and support future business goals. Other takeaways include:
Key factors supporting the importance of executive buy-in
Comprehensive understanding of the importance of the "softer-side" of EA
Deeper perspective on the differences between the role of an enterprise architect and a solution architect
What is a workshop? A workshop is typically a paid engagement, with predefined objectives, that results in the creation of strategic project deliverables: action plan, high-level architectural design, proposal or quote for project implementation. Workshops may be delivered remotely or onsite.
Who should attend? (this list is non-exhaustive)
Chief Information Officer; IT directors/leaders with invested interested in EA solutions
Benefits
Attendees will develop a better understanding of the core components of modern EA functionalities (ranging from team structure to governance to standard EA artifacts); deliverables may include:
A readout summarizing the workshop
Outline with key opportunities for growing EA maturity
High-level roadmap of custom EA strategy with next steps
What's next?
Learn more about Data Analytics & AI, stay up-to-date with the industry and the new technology we have at WWT.