IoT Strategy Workshop
Achieving business objectives, ensuring agility in IT, making smart capital investments and managing operational expenses are top of mind for today's business decision makers. For enterprise-scale organizations, innovation and marketplace success are being driven by innovations like the Internet of Things (IoT), big data, automation and visualization, forcing changes in how businesses must go to market to stay competitive.

WWT's IoT Strategy Workshop explores beyond the hype surrounding the latest trends and tools. We'll work with your teams to get a deep understanding of your environment and demonstrate how you can capitalize on next-generation IoT solutions, approaches and platforms for real-world solutions to their unique problems.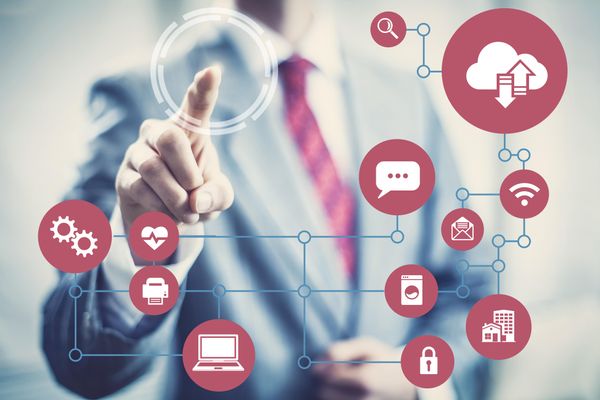 What to Expect
You'll see firsthand how WWT's pragmatic approach increases business and organizational agility and contains costs by leveraging technologies such as analytics, automation and visualization. The workshop is a collaborative session that resets common perspectives on the overall IoT approach, use cases, strategy and capabilities to proactively meet your organization's needs. Agenda topics include:
Introduction and IoT strategy review

Discuss your organization's challenges and goals

Review existing network environment and controls

Evaluate functionalities, gaps, resources processes, underutilized products, opportunities for efficiency

Present findings and recommendations and determine next steps
Goals & Objectives
The WWT IoT Strategy Workshop is a strategic session focused on:

Definition: Outlining IoT definition, marketplace, technologies and cost and a high level overview of what this could mean for your organization

Insight: Strategizing on the skills, organization, processes and technology in which to invest to address your specific needs

Understanding: Offering knowledge of the capabilities and services that WWT provides to support the evolution of your environment, including pre- and post-sales assessments, technology integration, organizational alignment, packaged solutions and customized enterprise-grade procurement outsourcing

Outcome: Delivering a better understanding on which use cases can offer you the most impactful value; we help you establish an integrative protocol according to your unique drivers, motivations, challenges, barriers and future goals
What is a workshop?
A workshop is typically a paid engagement, with predefined objectives, that results in the creation of strategic project deliverables: action plan, high-level architectural design, proposal or quote for project implementation. Workshops may be delivered remotely or onsite.
Who should attend?
IT leaders, CIOs, network architects, engineers, IT directors and associated representation
Benefits
This workshop helps you gain better visibility of challenges, goals and requirements pertaining to your organization's IoT strategy. WWT's certified IoT experts provide you with a clear and actionable strategy for optimizing IoT solutions within your environment.