Microsoft Security Workshop
Today, ensuring the safety and securing information from increasingly sophisticated cybersecurity threats is of primary concern for most companies. Understanding the current security posture, establishing baselines and managing security has also been a struggle. As a trusted advisor, WWT can help customers protect their environment from an ever-evolving threat landscape with a Microsoft Security Workshop.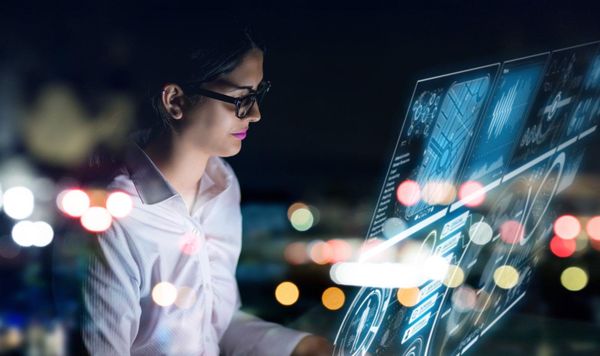 What to Expect
WWT engineers and architects are here to help solve security management challenges with Microsoft Security and Compliance products. To help accomplish this, we utilize the Security 'Threat Check' modules. The Azure Sentinel and Endpoint Protection modules are used to explore threats and weaknesses across your identity, data, email and endpoint environments. With these Microsoft security modules, we are able to run a deep analysis of threats in your environment and give actionable recommendations to help mitigate the identified threats with a Recommendations Report. Partnering with the client, WWT takes the top priority items from the report to create a Microsoft Security Roadmap.
Pre-engagement call: Introductions and set expectations.

Engagement setup: Kick-off meeting, define deployment scope, setup trial licenses and configure engagement tools in your environment.

Threat Exploration Report Preparation: Endpoint Protection Threat report, Proactive Hunting report, prepare results and recommendations.

Workshop day: Threat result presentations, customer value conversation of the Microsoft Security platform, discuss security strategy and discuss next steps.
Goals & Objectives
Organizations today are managing a growing volume of data and alerts while dealing with tight budgets and vulnerable legacy systems. Get help achieving your broader security objectives -- and identify current and real threats -- by scheduling a Microsoft Security Workshop. We can help you develop a strategic plan customized for your organization and based on the recommendations of Microsoft cybersecurity experts. You'll gain visibility into immediate threats across email, identity and data, plus clarity and support on how to upgrade your security posture for the long term.
The Microsoft Security Workshop is a three-day engagement where we'll deploy advanced Microsoft Security workloads in the customer's tenant, which helps identify real-time threats to the environment and define clear steps on how to mitigate these threats. We gain visibility in to threats across email, identity and data and can understand the correlation between threats, unsanctioned use of cloud applications and services commonly referred to as shadow IT.
With the Azure Sentinel Security Incident and Event Management (SIEM) tool, we discover threats to the on-premises and cloud environments and demonstrate how to automate responses, integrate with Microsoft 365, Azure and supported third party solutions in your environment. The Endpoint Protection module gives insights on active threats and weaknesses on Windows 10 endpoint and what can be done to harden the endpoint surface area.
Benefits
Understand your security goals and objectives

Identify current, ongoing risks to your cloud environment
Walk away with actionable next steps based on your specific needs and objectives
Document your security strategy for the benefit of key stakeholders
Better understand how to accelerate your security journey using the latest tools
Understand the benefits of Azure Sentinel and get a deployment roadmap
Develop joint plans and next steps