MLOps Platforming Workshop
As organizations aspire to increase their overall level of data maturity -- capable of managing and extracting insights from much larger datasets -- another challenge has emerged: companies are now looking for ways to push machine learning (ML) models out to production in a standardized and consistent fashion, enabling data science teams to develop more models and deliver more business insights.
The MLOps Platforming Workshop is an interactive session designed to explore your operational readiness to deploy and scale an MLOps platform for ML productionalization.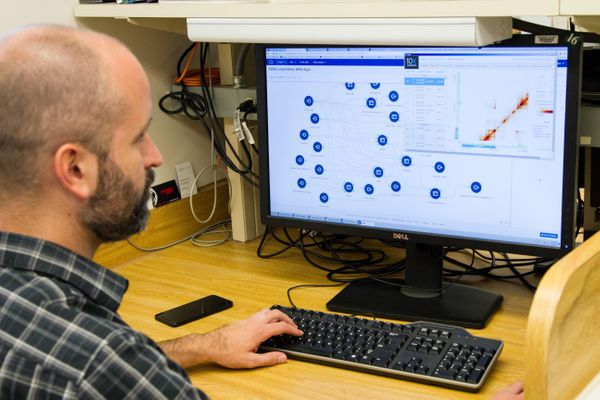 What to Expect
During an MLOps Platforming Workshop, WWT experts will share insights and use cases that will help drive actionable outcomes around how to successfully implement the MLOps methodology within an organization. The workshop includes the following:
Overview of what MLOps is and the benefits it can provide

Review current data science model training and deployment practices

Discuss the current issues related to the ML operations tools and platform

Deep dive on current bottlenecks and challenges deploying ML models at scale

Discussion of trade-offs between the platforms available
Goals & Objectives
Our teams will join forces in analyzing requirements, prioritizing solution features and exploring products through hands-on comparisons--all with the goal of designing the right solution to meet your organization's particular objectives.
More specifically, the MLOps Platform Workshop will explore the advantages and considerations for adoption of MLOps best practices for your organization. You will increase your understanding of the processes and technologies required to enable your data science teams to productionalize machine learning at scale.
What is a workshop?
A workshop is typically a paid engagement, with predefined objectives, that results in the creation of strategic project deliverables: action plan, high-level architectural design, proposal or quote for project implementation. Workshops may be delivered remotely or onsite.
Who should attend?
Chief Data Scientist
Chief Technology Officer
Key stakeholders with relevant interests
Benefits
From this workshop, attendees will come away with more than a better understanding of their internal use cases, pain points and available paths forward. In addition to these advantages, attendees will be able to better understand:
The advantages associated with MLOps
The challenges that can impede a successful ML development environment and how to overcome them
The platforming considerations to be aware of when conducting ML initiatives
What's Next?
Learn more about Data Analytics & AI, stay up-to-date with the industry and the new technology we have at WWT.