Next Generation Network Architecture Workshop
Network requirements continue to expand, with requirements like hybrid workforce, multicloud integration, mobility, automation, digital and security all impacting your network architecture. You require a network architecture that provides both optimal and secure connectivity. Leverage WWT's experience with customers from hyper-scale to hospitals, utilities, retailers and global financial to create a strategy for your next-generation network architecture.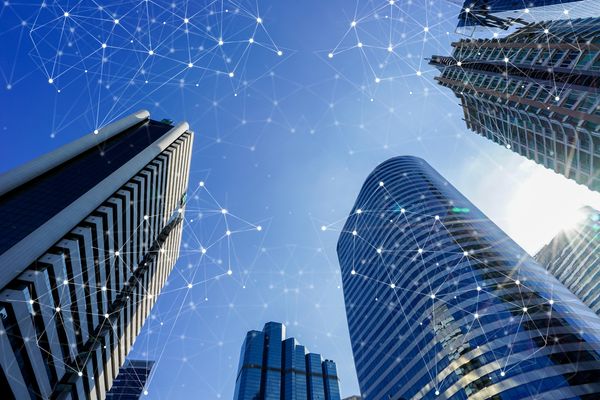 What to Expect
This workshop explores next-generation networking and SASE capabilities and requirements to create a strategy for the future state of your network architecture.
Overview of the macro disruptors affecting the network architecture

Why you need to plan your hybrid workforce, cloud, networking and security strategy together

Need for analytics and automation to modernize IT operations while creating agility

Having a modern strategy for business continuity

How the right network architecture supports increased agility and productivity while controlling IT costs
Goals & Objectives
This workshop allows your organization to better understand the considerations for building a network architecture that can deliver the services and productivity that your organization needs to survive.
WWT is uniquely positioned with our experience across our customer base of service providers, cloud providers and 70 percent of the Fortune 100 to provide insights and experience-backed knowledge matching customer business needs to the right solutions.
The workshop provides a consultation on what we see as the future of network architecture with a focus on:
Macro Impacts: How they are affecting the network architecture.
Multicloud Networking: As organizations adopt private cloud, public cloud and SaaS applications, it is more critical than ever to have the right connectivity between users and multicloud.
Hybrid Workforce: Dealing with the growth of a workforce that is on-premise only part of the time.
SASE: The capabilities and impact of cloud-based networking and secure services edge.
High-Speed Edge: New Wi-Fi standards and 5G are putting tremendous speeds at the network edge, fundamentally changing the aggregation architecture strategy.
Automation and Analytics: Automation is transforming the way networks are built and operated, fed by unprecedented sets of analytics and visibility.
Business Continuity: It has never been more important to have strategies to keep organizations operational despite disruptions to the workplace, workforce and their customers.
Next Generation Network: Constructing the right architecture and prioritized strategy to embrace impacts and enable the organization to thrive.
What is a workshop?
A workshop is a working session where technology decision-makers, architects and engineers meet with WWT subject matter experts and their account team to evaluate or compare how specific solutions and strategies could address your technical and business requirements.
WWT solution architects are advisors to a broad set of networking, data center, cloud and security manufacturers and advisors to many startups seeking to disrupt industry spaces. Our experience, coupled with our Advanced Technology Center (ATC) lab and tech campus, provides an unprecedented ability for our customers to explore solutions and technologies through on-demand labs, proofs of concept, comparisons and exploring the art of the possible.
Who should attend?
Network Director, Technical Decision Makers, Technical Architects
Benefits
The outcome of this workshop is a clear understanding of the network architecture strategy needed to embrace hybrid workforce, cloud, mobility, digital, automation and business continuity. You'll leave with a recommended network architecture, high-level reference design and prioritized plan tailored to your organization.
What's next?
Learn more about Software Defined WAN (SD-WAN), stay up-to-date with the industry and the new technology we have at WWT.