Wireless Location Workshop
Wireless location solutions leverage various technologies to extend the use of the WiFi network and wireless devices with new location-­based experiences. Wireless location technologies, devices, and applications are evolving at a rapid pace, making it increasingly complex to chart a successful path to deploy a solution that is both deployable and manageable.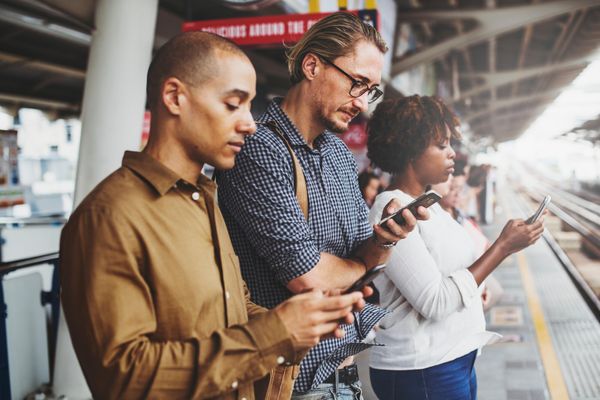 What to Expect
The WWT Wireless Location Workshop is designed to help organizations create an overall strategy to understand the different technologies available, weigh benefits and trade-­offs, and work towards a viable strategy.
Goals & Objectives
The WWT Wireless Location Workshop is a strategic discussion and whiteboard session focused on identifying your company's unique business use cases that can take advantage of location-­enabled experiences for employees and customers. WWT experts customize the session to meet your company's specific requirements, which may include:
Emerging Technologies: Explore the latest wireless location technologies such as 802.11ac with hyper­‐location, Bluetooth Low Energy (BLE) beacons, and location­‐enabled mobile app platforms. You will learn how these technologies can be applied to your domain to new experiences for employees and customers.


Location Analytics: Explore the datasets that can be provided by a wireless location solution, and the business analytics that can be derived from them. WWT will help organizations determine use cases for location data that can improve business intelligence and provide new sources of marketing, revenue, and opportunity.


Mobile Apps: WWT works with major mobile app development partners to provide the best capabilities to customers wishing to enable new mobile experiences. WWT can assist in designing the mobile app, providing the integration to the location­‐enabled network and bringing in the right software development resources to make the mobile initiative a success.
Benefits
One of the challenges for organizations is how to bring together the right set of technologies to deliver on workforce productivity. That's where WWT can help, with our deep experience across unified communications, video, smart conferencing and wireless. We help customers evolve their workplace strategy, integrate the technology systems and deploy the right architecture for their business that centers on collaboration, teamwork and productivity.