Consulting Partner Private Offers
WWT & AWS Marketplace
Overview
Customers can now purchase software solutions and professional services from WWT in AWS Marketplace using Consulting Partner Private Offers (CPPO). Purchasing directly from WWT, customers can leverage a cloud partner who has knowledge of their business and localized expertise, while receiving the same fast and friction-free purchase experience they're accustomed to in AWS Marketplace.
How it Works
WWT can work with Independent Software Vendors (ISVs), such as Netapp, F5, Palo Alto, CloudCheckr and Hashicorp, to customize pricing, offer duration, payment schedules and professional services. Once the offer has been created and extended, customers can subscribe to the offer through their AWS Marketplace Management Portal.
For example, through the AWS Marketplace, WWT offers the Terraform Enterprise Quickstart to provide the initial design and deployment of a high-availability TFE cluster in a single AWS Region to help enable Infrastructure-as-Code, Policy-as-Code, and onboarding of users and applications. Customers can also purchase the Hashicorp Terraform Enterprise licensing through WWT via the CPPO program in AWS Marketplace.
How to partner with WWT for an AWS Marketplace Consulting Partner Private Offer
Provide an AWS Account ID
Provide the AWS Marketplace Product or Professional Services Listing URL
If you have any questions about CPPO, please contact us
Don't have an AWS Account? Request one through WWT
Learn more about WWT's cloud capabilities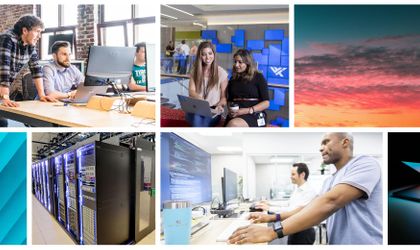 AWS (Amazon Web Services)
As an AWS Advanced Consulting Solutions Partner, WWT provides customers with the ability to design, build, migrate and manage cloud solutions with AWS best practices. We consult with organizations to fully leverage AWS to drive their vision and strategy. WWT's Advanced Technology Center (ATC) focuses on helping customers overcome real-world challenges in their cloud environments so they accelerate both IT and business outcomes.