WWT's Digital Platform
Research and test technology solutions anytime, anywhere.
Turn your business into a digital powerhouse.
Together, WWT and Dell help businesses become industry leaders by harnessing the key drivers of transformation and innovation across multiple solution areas that drive our customers' businesses forward.
Financial Services
A large financial institution enlisted WWT to design a three-phase data center consolidation and infrastructure transformation.
Healthcare
A US Healthcare Company leveraged WWT's ATC and lab services to remotely access a sandbox environment and solve a Dell Isilon CloudPools issue in days, rather than weeks.
Energy Industry
A multi-national energy corporation partnered with WWT and Dell Technologies through a successful proof of concept (POC) that evaluated and tested an object-based storage solution.
The WWT Advanced Technology Center (ATC) empowers IT and the business.
The ATC is a collection of physical labs, virtualized to create a collaborative ecosystem to design, build, educate and deploy innovative technology products, integrated architectural solutions and transformational digital business outcomes.
Watch as one of our Chief Technology Advisors demonstrates the ATC via the WWT Digital Platform.
Member Benefits
When you sign up for a free account, you will gain access to a tremendous set of resources built to help you develop and deliver innovative technology solutions. With WWT's digital platform, you can leverage state-of-the-art technologies to schedule digital labs and workshops, design proofs of concept and compare product feature sets.
Related Reading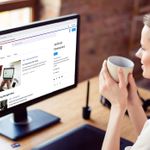 Gain access to unlimited resources.