WWT Speaker Series Presents: Mick Ebeling, Co-Hosted by Check Point
Join WWT and Check Point as we welcome Mick Ebeling, who spans the gamut of film/television/commercial producer, philanthropist, technology trailblazer, author, entrepreneur and public speaker. Ebeling is CEO of Not Impossible, an organization that develops creative solutions to address real-world problems.
Registration for this event has closed.
Thursday, November 12, 2020
4:00 - 5:00 pm CT
Mick Ebeling
Recently named by Fortune Magazine as one of the ​Top 50 World's Greatest Leader​s, a recipient of the ​Muhammad Ali Humanitarian of the Year Award and listed as one of the world's most influential creative people by ​The Creativity 50's​, Mick Ebeling has sparked a movement of pragmatic, inspirational innovation. As a career producer and filmmaker and now founder and CEO of Not Impossible, Ebeling harvests the power of technology and story to change the world.
Ebeling founded Not Impossible, a multiple award-winning social innovation lab and production company, on the premise that nothing is impossible. His mantra of "commit, then figure it out" allows him to convene a disparate team of hackers, doers, makers and thinkers to create devices that better the world by bringing accessibility for all.
Named one of ​Wired's​ 'Agents of Change', a two-time ​SXSW​ innovation of the year award winner, a two-time ​Tribeca Disruptor​ innovation winner, a fellow with ​The Nantucket Project​, and recipient of every major creative and advertising award, Ebeling is on a mission to provide "Technology for the Sake of Humanity."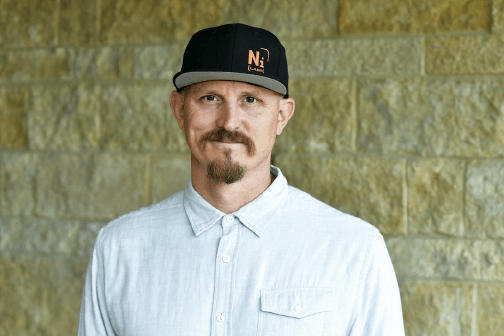 Co-Hosted by