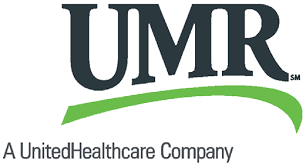 Maternity Management (excluding Hawaii)
Maternity Management program available to promote a healthy pregnancy through UMR. Please view the Maternity Management document under More Information for more details.

Milk Stork
Milk Stork makes it easier for nursing moms to travel for work! Moms can overnight daily milk deliveries back to the baby without having to worry about TSA or using what is in the freezer. Milk Stork takes care of all the logistics so moms can focus on the work trip! For more information please check out the document under More Information.

Legal Insurance
Website: members.legalplans.com
Our new voluntary legal benefit encompasses access to a network of more than 14,000 attorneys and coverage includes all the attorney associated fees for a wide range of legal matters such as estate planning, real estate, family and juvenile matters, traffic offenses, adoption and much more! This service is available to all employees for only $18 a month and they or anyone in their household can use the benefit an unlimited number of times for advice and consultations.
Please Note: If you are currently enrolled in this for 2019, you will be getting a letter informing you that your coverage will automatically enroll for 2020. If you desire to opt-out of this benefit for 2020, you will need to cancel your coverage during open enrollment period

Pet Insurance
Website: www.petinsurance.com/wwt
In need of health coverage for your furry family members? We now offer group rate discounts for pet insurance through Nationwide- Met Life that covers dogs, cats and more for nose-to-tail coverage! Services covered on the plan range from pet injuries, illnesses and accidents. Employees have the option to choose from the three benefit plans for their animal type from a major comprehensive medical plan to a simple wellness plan or both!
Please Note: Group rates vary by state and animal. Please view the summary plan documents for plan rates. This is not a payroll deducted benefit. You must enroll in this benefit directly with Met Life.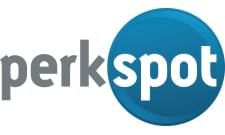 PerkSpot
Website: wwt.perkspot.com
Online store for exclusive company deals and discounts. PerkSpot has over 1,000 deals that include: car rentals, cell phones, entertainment, auto buying, electronics and more. Employees and their family members may use this benefit an unlimited number of times.

GotZoom Student Loan Debt Relief Advantage!
Website: GotZoom
In a nutshell, GotZoom identifies, maximizes, enrolls and re-certifies an organization's employees into Federal Student Loan Repayment and Loan Forgiveness Programs for which they are currently eligible. We provide a no-obligation benefit analysis to all employees with federal student loans and only charge for our services when the employee fully understands and agrees to the program benefits.
In 2018, GotZoom saved clients on average 63% on their federal student loans!
Average GotZoom Monthly Savings: $468
Average GotZoom Annual Savings: $5,616
THE PROCESS
The process begins with the identification of a company's employees with federal student loan debt. Since 82% ($1.4 trillion) of all student loan debt is federal, this is the best place for a company sponsored debt relief program to begin. We have a simple survey process that helps the employer both introduce GotZoom and identify employees with federal student loan debt. Once employees are identified, GotZoom reaches out to them via email, phone, webinar and/or onsite presentation to explain the service offering, answer questions and begin the client intake process (form-based or online).
NO-OBLIGATION FEDERAL STUDENT LOAN REPAYMENT PROGRAM & LOAN FORGIVENESS ANALYSIS
Once the GotZoom Client Intake Form is 100% completed (with the required supporting documentation such as proof of income) and returned we will provide a no-cost program benefit analysis to all participating employees within four business days. This analysis will inform employees of how much they can save on their federal student loan debt by maximizing their use of federal repayment and/or loan forgiveness programs.
PRICING STRUCTURE
If after the free program benefit analysis, the employee wants to proceed and utilize GotZoom's services, the following fee structure will apply: $407.00 initial processing fee and $32.95 a month. Employers can cover the fees or pass the cost of the program to the employee.
Once a participant agrees to utilize GotZoom's services and a case file has been created and submitted to the U.S. Department of Education (DOE) and Servicer, most employees have access to 60-90-day abatement program (i.e., employees can stop making their monthly federal student loan payment for said period).
GOTZOOM GUARANTEE
GotZoom will save enrolled employees at least an average of 20% on their federal student loans for every 100 participating employees or GotZoom will waive/return all initial processing fees.

Bank of America: Banking & Investing Program
The Banking & Investing Program is exclusive to World Wide Technology employees. Through this program, employees will be allowed to enroll direct banking with all program fees waived such over drafting, checking and savings maintenance, check copies, replacement cards, and statement copies.
In addition, the employee mortgage program will inclusive of this benefit, offering a dedicated lending specialist, a real estate center "find a home" tool, a digital mortgage experience for time updates on your application and signing documents with ease and more. Bank of America also offers a tailored on boarding program and mobile platform to support employee financial awareness, guidance and participation with personalized content, information and tools.
More information coming soon.