Partner Contribution
•
•
6 minute read
Unlocking Opportunities with Data Transformation
A data cloud offers a comprehensive and proven approach to cloud — allowing you to increase agility, innovate faster, get value from your data and support business transformation.
Article written by Bruno Aziza, Head of Data & Analytics, from Google Cloud
One of the biggest challenges data executives have today is turning the immense amount of information that their organization, customers and partners — or rather their whole ecosystem — are creating into a competitive advantage.
In my role here at Google Cloud, I specialize in everything data — from analytics, to business intelligence, data science and AI.
My team's role is split into 3 main activities:
Engagement with customers and partner community. About 70% of my time is spent with customers. And it's where I've gathered all these insights that I'm going to share with you today.
Product strategy and execution. This time is for strategizing and planning around all our new Cloud launches and products.
Go-To-Market globally. This is where we ask all the tough questions: How do we make it easier for our customers to onboard? And get the most out of our services? To transform and innovate? And then we solve for them.
It's safe to say data-driven transformation is my bread and butter. And I want it to be yours too. My aim is to help people think about data in a new way — not something to be afraid of, but something to leverage and grow with. There are still lots of problems to be solved in our industry. But data is helping us unlock a world of opportunities. I talked with Stephanie Wong, Google Cloud's Developer Advocate, and we'd like to share some key learnings that can help you plan for change and transform your business with your data.
What modern data architectures look like today
There's a treasure trove of new technologies that are transforming the way companies do business at incredible speeds. I think of companies like Paypal, which migrated over 20 petabytes of data to serve its 3,000+ users, and Verizon Media, which ingested 200 terabytes of data daily and stored 100 petabytes in BigQuery. Even traditional retailers like Crate & Barrel are making strides in the cloud, doubling their return-on-ad-spend (ROAS) while only increasing investment by 20%.
But what do these companies all have in common? A modern approach to their data practices and platforms. And there are three attributes that I think all organizations should take into account:
1. Embrace the old with the new. Every single one of the most important brands on earth has legacy systems. They've developed leadership over decades and these systems (before the cloud came along) got them there.
2. Don't discard what's going to get you there (i.e multi-cloud). All modern architectures today are multi-cloud by default. According to Flexera, over 80% of businesses reported using a multi-cloud strategy this year and over 90% have a hybrid strategy in place.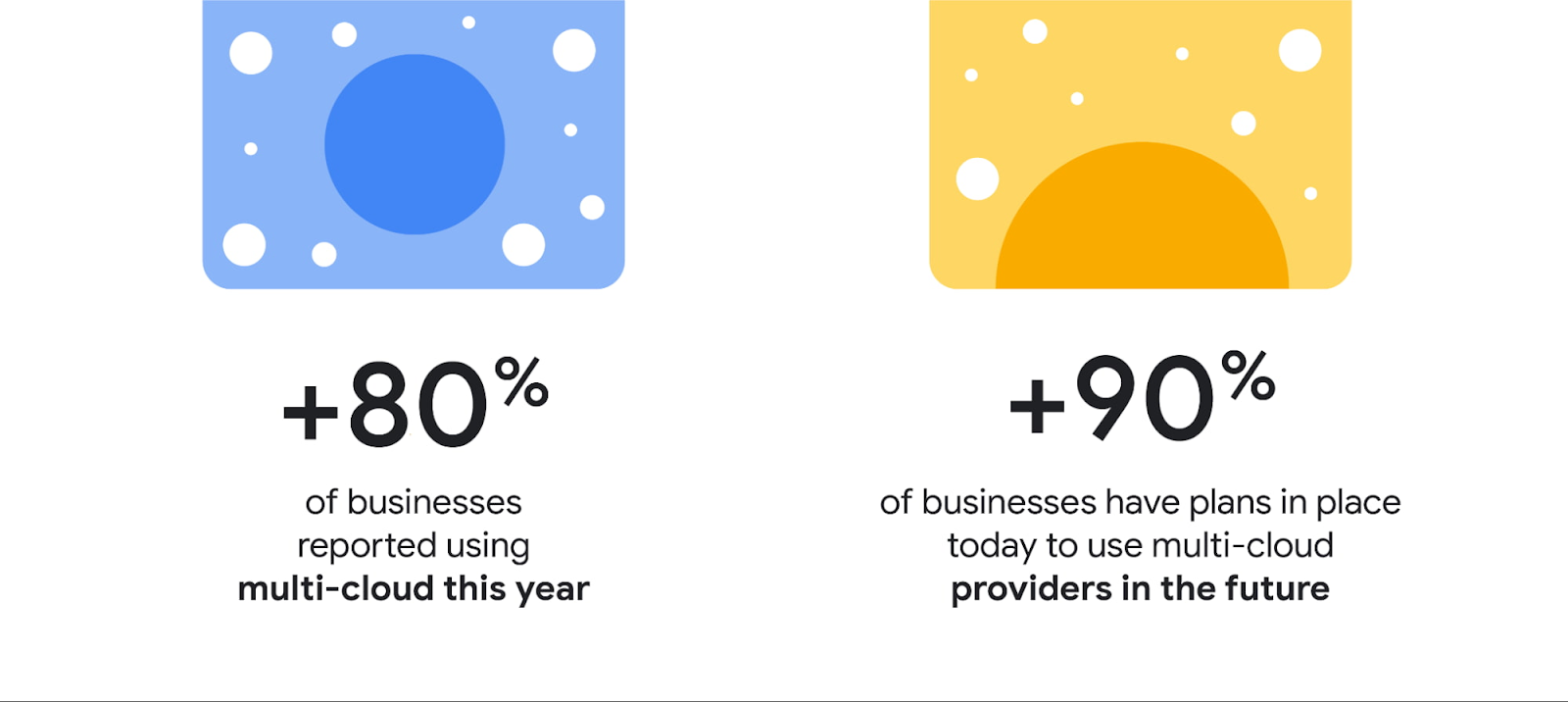 3. Data is no longer a stagnant asset. Organizations that win with data think about it as part of an 'ecosystem' of opportunity, where insights arise from emerging data — whether it be from interconnected data networks or the data from their partners. And this is a trend organizations should keep their eye on. A study from Gartner predicts that by 2023, organizations that promote data sharing will outperform their peers on most business value metrics.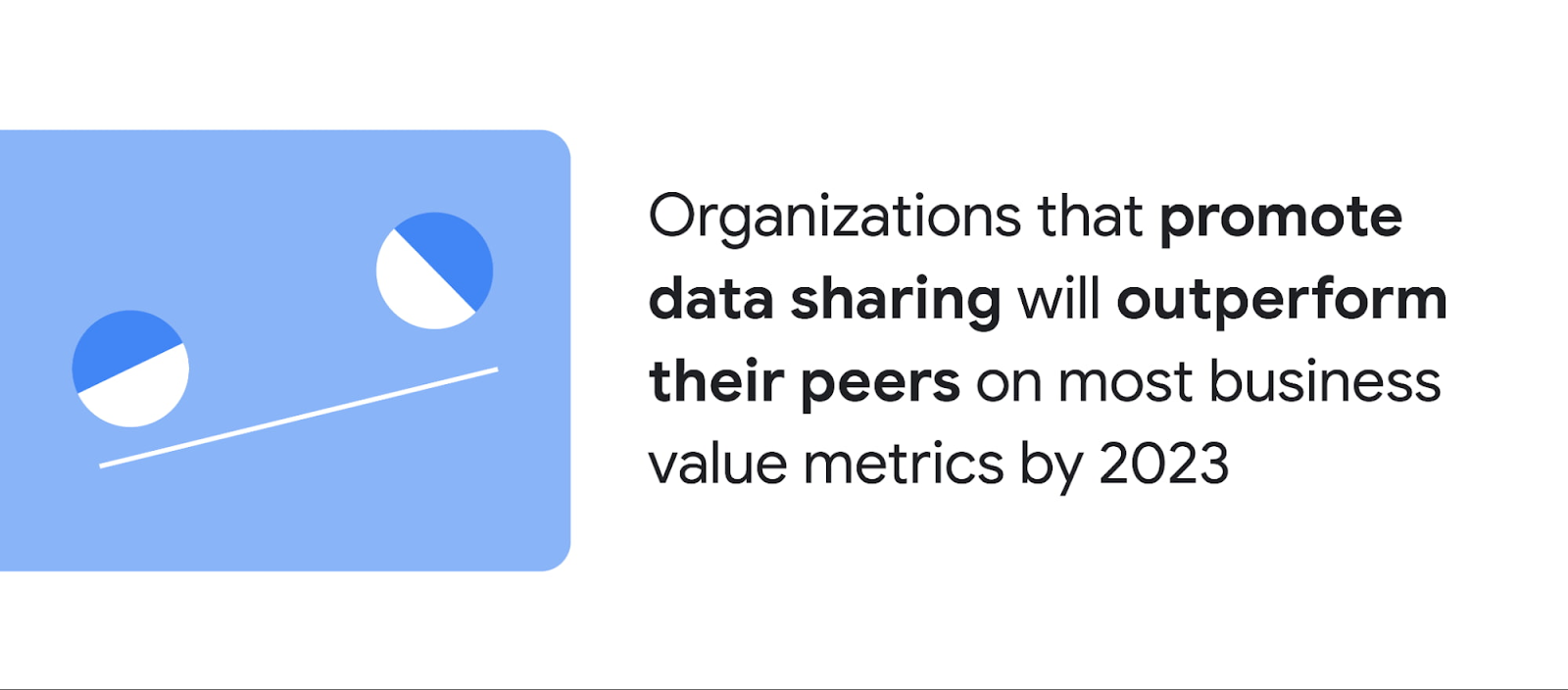 How to make the best hires for your data team
Leaders often say that their competitive advantage comes from their people, not just services or products. While most companies are now recognizing the importance of data and analytics, many still struggle to get the right people in place.
The best way to look at how many data people to hire is to ask yourself, what percentage of my total employee base should they make up? I agree with Kirk Borne, Chief Scientist Officer at DataPrime Solutions, who says that your entire organization should be 'data literate'. And when we say literate, we mean recognize, understand and talk data.
One third of your company should be 'data fluent' — meaning able to analyze and present informed results with data. And finally, 10% of employees should be 'data professionals' that are paid to create value from data. That's where all your chief scientists, data analysts, engineers and Business Intelligence specialists come into play.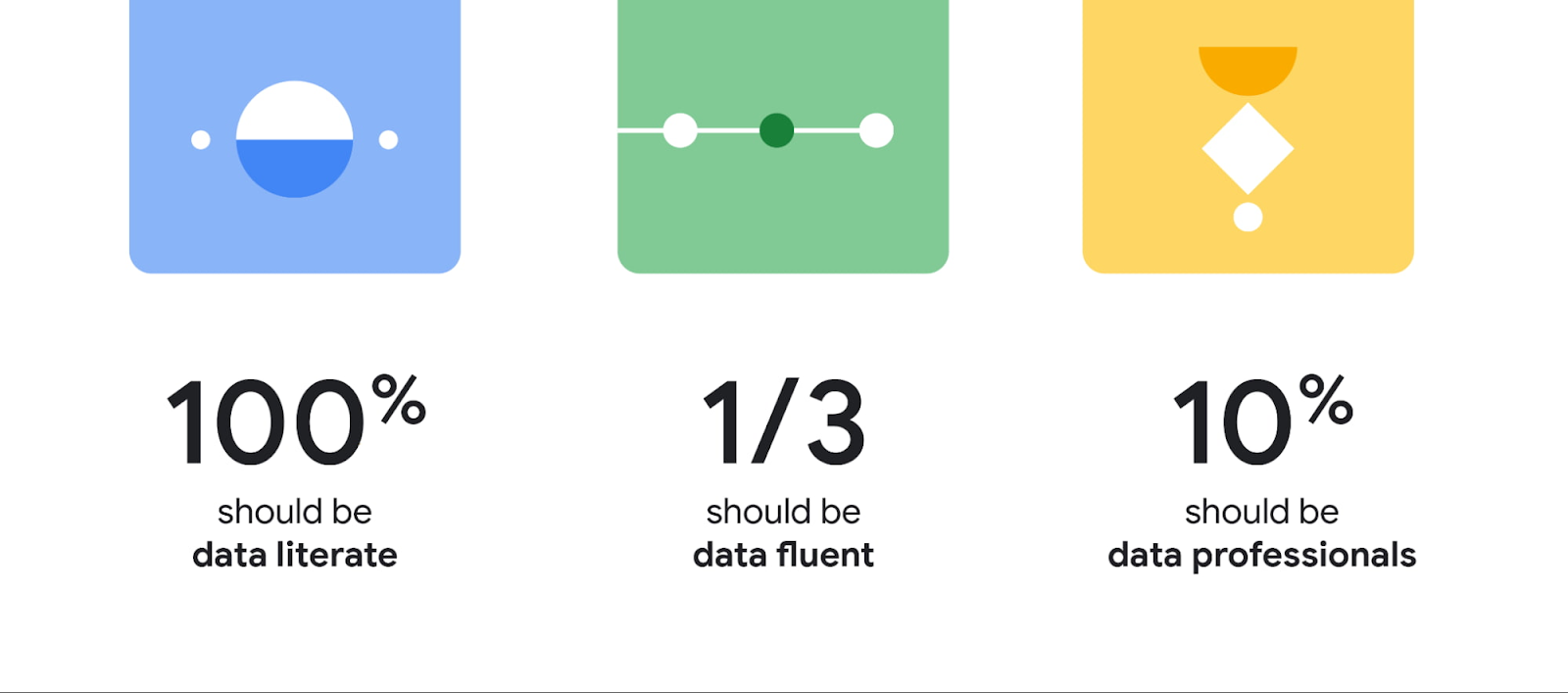 The ideal data team structure of course depends on the type and size of the company. Furniture and home e-commerce company Wayfair for instance has approximately 3,000 engineers and data scientists — close to 18% of its total workforce.
Who should own the data?
There are a lot of questions around who data leaders should work for and who should own that data. It's tough to answer because there are so many choices. Should it be the CTO? Or the CFO, whose initiatives are around cost reduction? Or the CPO, who may focus on product analytics only?
When asking customers at scale, it's typically under the CFO or CTO. And while that makes sense, I think there's something else we should be asking: How should data be approached so that companies are enabled to innovate with it?
A trend we're hearing a lot more about is data mesh. This data ownership approach basically centralizes data and decentralizes analytics through 'data neighborhoods.' This allows business users and data scientists to access, analyze, and augment insights, but in a way that's connected to the centralized strategy and abides by corporate rules and policies.
Data neighborhoods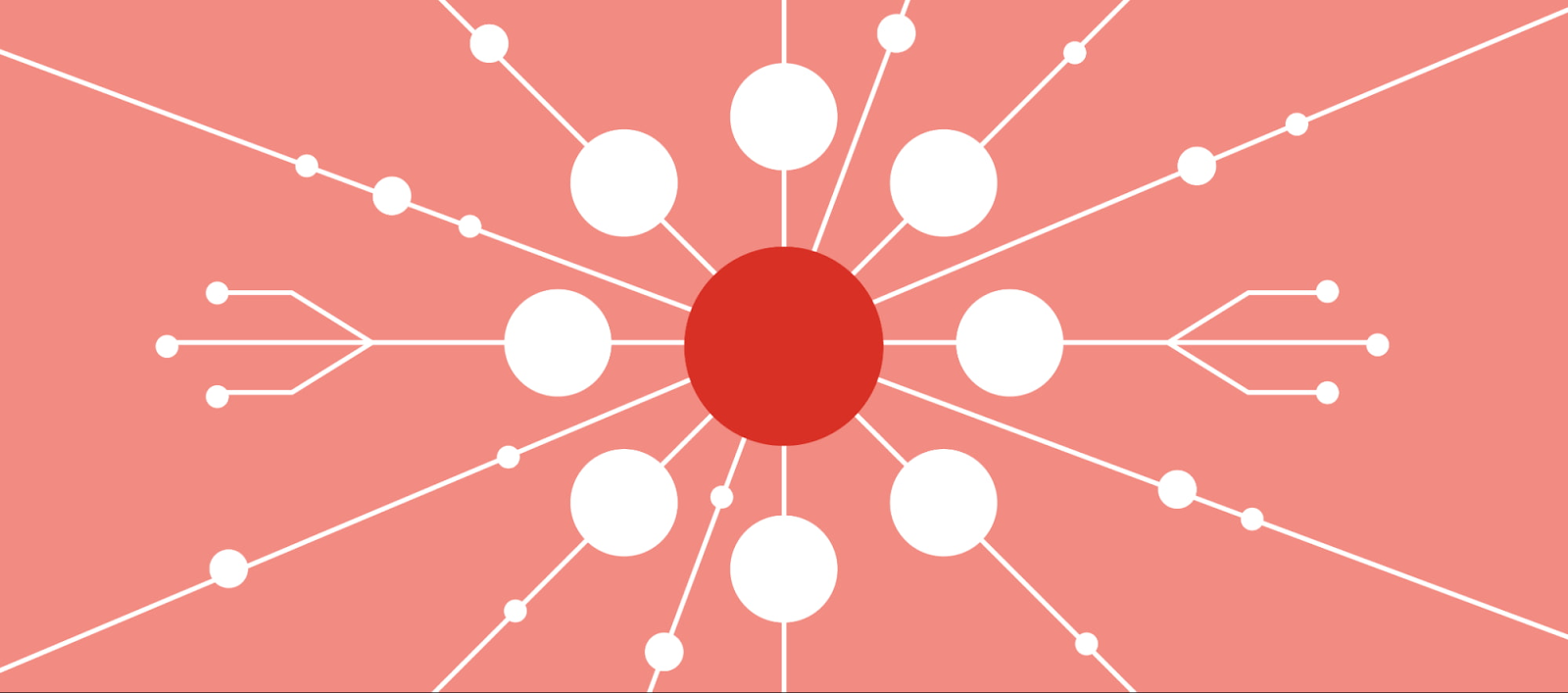 Data: 2022 and beyond
Data analytics, data integration and data processing can be very complex, especially as we begin to modernize. So I'd like to leave you with a 'gotcha' moment — and that's data sharing.
You can't expect to reap the benefits of data instantly. First you have to work with it, clean it up and analyze it. The real innovators are those looking at the wider picture — considering analytics solutions and sharing and combining datasets.
My advice for people who want to get started? Forget the notion of new and existing use cases and focus on business value from day one. How are you going to measure that? And how are you sharing that with leaders that are supporting your initiative?
Data is constantly growing and trends are always shifting. So we need to stay on our toes. Data-driven transformation gives businesses real-time insights and prepares you for the unpredictable. So looking forward to 2022, I'd say use data to plan for change and plan for the unexpected.