Usability Assessment
A Usability Assessment evaluates a product by testing it with real end users. They reveal how users experience your product, focus on the changes that will most transform your users' experience, and maximize learning, decreasing risk and cost to your organization.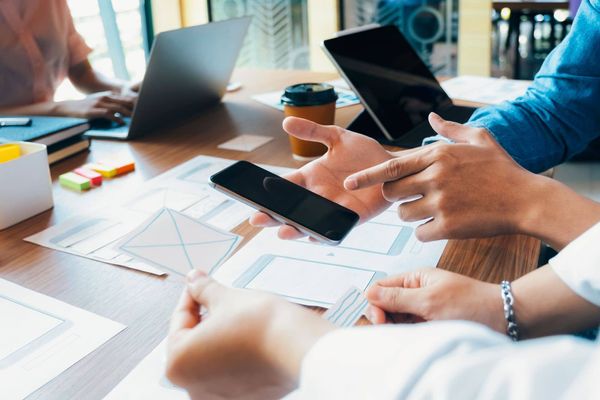 Details
WWT has a dedicated team of experienced human factors scientists and usability researchers who will design and conduct usability testing with actual end-users of your product. The result provides a measurement of how effective and efficient your product is in the hands of your users. Our team will also recommend how to improve any usability problems within the design.
Usability planning
The first step in planning usability research is focusing on the client product owner and their team on who we will recruit as users of the product (current or target) and the study research objectives. Whether your product, service, application, or platform is entirely new or redesigned, a usability testing method and approach will reveal whether the product's design is frictionless, empowering, and delightful to use.
This planning meeting also allows our researcher to understand whether there are known usability issues or design discussions that the product team needs to understand better.
Participant recruiting
WWT partners with world-class consumer recruiting experts. As part of the planning and preparation for the usability testing, we will finalize consumer participant screening and recruiting criteria and quotas, as well as the best location in the US to conduct the testing. We can plan and conduct consumer usability testing in almost every primary metropolitan market in the US - and overseas.
Test plan development
Before we can execute consumer usability tests, our research lead works with the client product owner and their team to identify the core and critical tasks that their product supports. Our usability experts walk through those tasks with the existing product (or a prototype of the product) and identify the consumer goal of each task and what the design requires for the user to achieve their goal successfully. We also identify where we suspect the typical consumer end user will encounter difficulty or abandon a task. These are hypotheses we will validate across the individual consumer usability sessions.
Usability testing & analysis
Over a 1-2 day period, our researchers will observe how individual consumers complete real-world tasks with your product in a real-world or simulated environment. During each session, we will video record what the participant says and does with the product. Our client product team is strongly encouraged to observe all sessions in-person, real-time because the research team will debrief after each session: what the participant did in each task, issues, obstacles observed, etc. After all sessions are complete, our research team will turn around a "top 10 insights" briefing with the client so that their design and development team can begin planning how these will impact current design and development efforts.
Report out
During the two weeks following the usability testing sessions, our research team will analyze all collected recordings and data and create a detailed report of findings and recommendations. These include measures of usability like task success rate, frequency and severity of usability issues observed, and a recommended priority of which problems to address first. Where applicable, our researchers may include low-fidelity sketches of select recommendations.