High Performance Computing (HPC) Cloud Introductory Briefing
High-performance computing (HPC) is the ability to process data and perform complex calculations at high speeds -- it is all about performance and scale. The hybrid cloud is a solution that combines a private cloud with one or more public cloud services, proprietary software enabling application and data portability between each distinct infrastructure.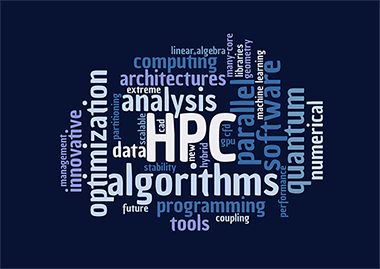 Details
WWT has a deep understanding of the multicloud spectrum, HPC and how they logically come together to transform an organization. We have consultative expertise to align, integrate and accelerate our customer's multicloud strategy.
These capabilities, combined with our world-class partnerships with traditional infrastructure OEMs, trusted partnership with Equinix and rapidly developing partnerships with AWS, Azure, GCP and ISV Marketplace OEMs, make WWT an unparalleled multicloud partner. Combine this cloud expertise with our HPC OEMs, WWT can fuse the cloud, big data and HPC for an agile competitive advantage.
Agenda
Welcome & Introductions
WWT Corporate Overview
Voice of the Customer
Cloud Vision & Strategy Overview
HPC & Cloud Adoption
Action Plan & Wrap Up
Briefing sequence or order
Introduction to High Performance Computing (HPC)

Introduction to HPC & HPDA (Big Data Analytics)
Introduction to HPC & AI/ML/DL Infrastructure Convergence
Best Practices in High Performance Computing (HPC)

Unified High Performance Architectures via Fusion Computing

Introduction to the High Performance Computing (HPC) Cloud
HPC 3D Remote Visualization Introduction
What is a briefing?
A scheduled event with a WWT Subject Matter Expert – typically via a live WebEx – where our Subject Matter Experts present an overview of specific topics, technologies, capabilities or market trends. Your attendees are allotted time for Q&A to pose questions specific to your organization and needs. This service is complimentary.
Who should attend?
CTOs, CIOs, IT Directors, Business Unit Executives, Systems and Network Administrators, Cloud Stakeholders and HPC/AI Professionals. Anyone interested in learning more about how HPC, AI/ML/DL and big data can benefit their business.