High Performance Computing (HPC) Discovery Briefing
High-performance computing (HPC) is the ability to process data and perform complex calculations at high speeds delivering performance and scale. This discovery briefing introduces HPC technologies, products, solutions and key partners to deliver solutions that best meet an organization's needs.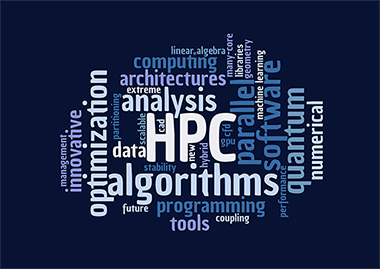 Details
Specifically, this briefing will provide a high-level introduction to high performance computing, the problem it solves and the vertical markets it solves it in. Rather than focusing on the step by step, this briefing will educate the concepts and resources available to perform the advanced computing and data analytics process and discuss where accelerators can be used.
Agenda
Welcome & Introductions
WWT Corporate Overview
Customer Voice
Introduction to HPC
HPC Ecosystem
Action Plan & Wrap Up
What is a briefing?
A scheduled event with a WWT Subject Matter Expert – typically via a live WebEx – where our Subject Matter Experts present an overview of specific topics, technologies, capabilities, or market trends. Your attendees are allotted time for Q&A to pose questions specific to your organization and needs. This service is complimentary.
Who should attend?
CTOs, CIOs, IT Directors, Business Unit Executives, Administrators, Cloud Stakeholders, and HPC/AI Professionals. Anyone interested in learning more about how High Performance Computing, AI/ML/DL, and Big Data can benefit their business.