Hybrid Work Briefing
Most organizations have identified hybrid work, in which employees split time between the office and remote work, as a key component of their reopening plans. Yet, few leaders have a clear strategy in place to support a hybrid workforce. That's why WWT developed our Hybrid Work Spectrum, a tool that helps organizations visualize their balance between on-site and remote workers so they can determine their requirements and priorities for safety preparedness, technology acquisition and budget allocation. This briefing is designed to help organizations understand where they land on the Hybrid Work Spectrum and provide guidance on what's needed to successfully transition to long-term flexible working.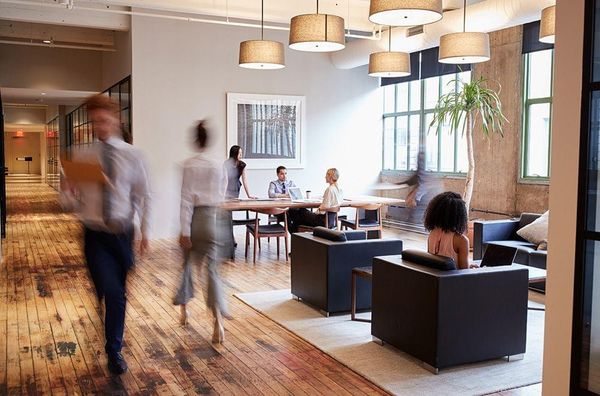 Details
During this briefing, our experts will review industry trends, how to use the Hybrid Work Spectrum and provide guidance on preparing for hybrid work.
We'll help you:
Leverage a framework for determining which employees return to the office versus remain remote.
Discuss your existing technology landscape – collaboration, networking, security, and visibility and analytics – and processes to identify gaps in enabling hybrid work and ways to address them.
Identify specific metrics to track and monitor to measure the success of your hybrid work model.
Determine next steps for improving your physical spaces and empowering employees to work seamlessly in the office, at home and everywhere in between.
WWT has a deep understanding of hybrid work models and technologies. Our consultative expertise allows us to align, develop, execute and optimize your hybrid work strategy. These capabilities, combined with our world-class partnerships with leading OEMs in space management, videoconferencing, digital signage, modern management, IoT, security, networking and more, make WWT the partner for all things hybrid work.
What is a Briefing? A briefing is a scheduled event with a WWT subject matter expert, typically in person or live via Webex, who will present an overview of topics, technologies, capabilities or market trends. Attendees have the opportunity to ask questions specific to their organization. Briefings are delivered at no cost.

Who Should Attend? CIOs and IT directors, Unified Communications and Collaboration leaders, Digital Workspace champions, or anyone with a material interest and responsibility for delivering, implementing and supporting hybrid work.