What is Day of Caring?
Every WWT employee receives a Day of Caring, which is 8 hours of paid volunteer time off. Time must be taken during an employee's normal work hours, in 4- or 8-hour increments, and volunteer time must be for a registered nonprofit organization.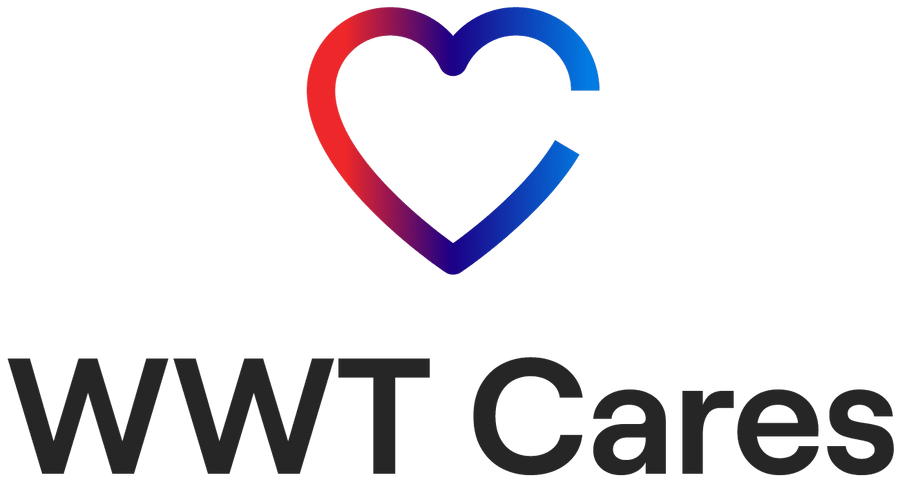 What is May of Caring?
Inspired by WWT EMEA, May of Caring encourages teams across the globe to plan and participate in volunteer activities to use their Day of Caring benefit. Together, WWT has a huge impact on our communities!
Looking for Volunteers?
Our community partners can now create private volunteer opportunities for WWT Employees. Through our corporate philanthropy tool, Benevity partners can submit volunteer opportunities for review and consideration.
Share with WWT by using our share key WWT-key