WWT is a Great Place to Work for All, and that extends to the solutions we provide to our clients.
At WWT, we believe in inclusivity—the expectation that in our daily interactions with one another, we humbly and sincerely strive to understand others' perspectives with genuine altruism.
Our approach
The primary hurdle in creating accessible products is awareness. No one wakes up saying, "I'm going to make an inaccessible product today." We add a multi-layered creative approach on top of our strong culture to consistently produce accessible experiences.
Human-Centered Design is the foundation. It is a scientific research field which helps designers understand and account for a user's physical, cognitive, and emotional characteristics. At WWT, where trust & mutual learning are key components of our corporate culture, empathy is a key skill and behavior of our Human-Centered Design practice.
Inclusive Design is a methodology which enables and draws on the full range of human diversity. It recognizes that characteristics such as a person's race, gender, ethnicity, and age impact a user's experience with a service or product.
Accessibility is the qualities that make an experience open to all, regardless of abilities 1. It emphasizes principles of Inclusive Design, prioritizing the enablement of people with disabilities.
In a social model, a disability is best thought of as a mismatch between a person and their environment 2. Our commitment to an empathetic creative process allows us to consider all three forms of accessibility: Situational (holding a baby or viewing screen without reading glasses), Temporary (broken leg in a cast or post cataracts surgery), and Permanent (blind or deaf).3
Our Experience
Creating inclusive experiences is engrained in our identity. From our recognition as one of the Best Places to Work for Diversity™ to earning a Perfect Score on the Disability Equity Index to our Employee Resource Groups and internal initiatives, inclusivity isn't what we do, it's who we are.
This identity extends to our technical expertise where we help our clients from finance, banking, healthcare, education, government, and many other industries achieve their accessibility goals.
While clients' goals may be similar, their needs are different. Here are a few examples of how we collaborate with our clients.
Systematically create a component library—both in design and development—which meets accessibility acceptance criteria by default
Embed WWT developers into clients' development teams, including their internal accessibility teams
Collaborate with development teams that have no accessibility specific teammates, integrating WWT's accessibility processes
Work directly with third party accessibility vendors representing our clients and working within their existing frameworks
Our Process and Commitment
Accessibility is a core consideration in every stage of our processes, and we follow a well-defined methodology to consistently meet the WCAG 2.1 AA standards. We are committed to building accessible products, and our teams are trained on our Accessibility Integrated Development Process to ensure that accessibility is integrated into all aspects of our work.
WWT continues to invest in this effort through training and development of custom resources tailored to meet our clients' needs at scale. Chief among these, our internally developed Accessibility Cheatsheets resource provides strategic guidance to set up a project for success at project kickoff, appropriately prioritize features, integrate automation as applicable, and perform automated and manual tests.
FAQ's
What accessibility standards does WWT recommend?
WCAG (Web Content Accessibility Guidelines) 2.1 at the AA level is widely accepted as the current accessibility standard. While a draft of the next iteration of WCAG was posted in 2021, it is not yet officially adopted.
Does WWT create designs with accessibility in mind from the start?
Yes. While our product designers employ their accessibility expertise throughout the design process, the creative process extends far beyond just the designers into development, quality assurance, and release. We strive to align all project requirements—accessibility being one—long before design work begins.
Does WWT have experience working with accessibility vendors?
Of course! We directly partner with industry leaders in the accessibility space as well as utilize the accessibility tools they produce.
Does WWT have experience working with accessibility teams in large organizations?
Yes. We have collaborated with many large companies in verticals such as finance, banking, and education which are often heavily scrutinized and also often have their own internal accessibility departments. While each company is organized in their own way, we are happy to work together to processes.
What am I not considering about accessibility?
Producing accessible products requires teamwork and commitment. Interdependencies in product development mean that no one person is able to consistently produce accessible products and there is no single feature to 'fix' all accessibility issues. A disciplined approach is required.
If I run an automated accessibility tool that says my product performs well, am I good to go?
Automated tools are essential tools in creating accessible products. However, positive reports from automated tools alone do not mean a product is accessible. A strategic testing approach, augmented by manual testing, is usually required to more fully understand the current state.
References
Fast Company. 16 Oct. 2018, https://www.fastcompany.com/90243282/the-no-1-thing-youre-getting-wrong-about-inclusive-design.
Conceptualizing disability: Three models of disability. American Psychological Association. 29 Mar. 2002, https://www.apa.org/ed/precollege/psychology-teacher-network/introductory-psychology/disability-models.
Including Temporary and Situational Disabilities in the Accessibility Conversation. Bureau of Internet Accessibility. 1 Sep. 2020, https://www.boia.org/blog/including-temporary-and-situational-disabilities-in-the-accessibility-conversation.
Celebrating Successes in Accessibility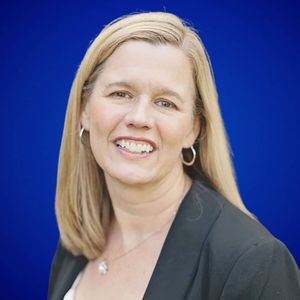 Champions for Diversity & Inclusion Awards 2023
Diversity & inclusion play an important role in maintaining businesses' competitive advantage. The St. Louis Business Journal is honoring leaders, from high-ranking executives to fast-moving entrepreneurs, who are making their mark.