Protecting our people and our planet through sustainable and responsible business practices.
WWT CSR: Responsible Business
The WWT Enterprise Risk Management (ERM) Program is a customized integrated framework that is aligned with ISO 31000 Standards. ERM is a cornerstone to our company's success and overall corporate governance and reporting structure. The purpose of WWT's ERM program is to anticipate, identify, assess, prioritize and mitigate risks that could have a material impact on WWT's ability to achieve its strategic objectives.
The risk analysis considers what additional actions are required, including but not limited to:
Accept the risk,
Risk transfer,
Consider risk mitigation options (additional controls, policies, and procedures),
Undertake further analysis of the risk to better understand potential impacts,
Maintain existing controls, if they are deemed adequate,
Reconsider business objectives.
The ERM program is designed to promote a climate of risk management to identify and manage risks across the entire organization. Throughout the ERM process, key risk information is monitored and communicated to our Corporate Compliance Council, Senior Leadership, and the Company's Board of Directors. The ERM program demonstrates the expectations of Executive Management and their commitment to risk management.
Governance, Ethics and Compliance
Corporate Accountability
Honesty, integrity and trust are key elements of WWT's core values and culture. WWT executive management invests a tremendous amount of time and effort communicating the understanding of our core values to ensure they remain the foundation of our work. This unified approach is advanced through the individual accountability of governance and compliance as well as a structured leadership program.
Each year, every WWT employee reaffirms their individual accountability for upholding our code of conduct and following all applicable laws, regulations and company policies. Every employee also participates in group leadership meetings that include a comprehensive review of our core values, our corporate vision and our mission.
Industry Best Practices Aligned to Our Culture
Industry best practices are the foundation of our corporate security standard for all WWT facilities. Our department recognizes and applies measures and countermeasures laid out in industry security programs such as CTPAT and TAPA-A, and the National Industrial Security Program. Our corporate security standard consists of varying degrees of the following:
Intrusion Detection Systems

24/7 Global Security Command Centers (GSOCS)

Combination of WWT Security Staff and third party contracted guard operations

High Security Caging/Segregation

External Fencing/Perimeter Protection

Insider Threat Program
Risk Assessment
The WWT Global Security Team evaluates each business opportunity's security requirements on a case-by-case basis. Through a detailed risk assessment, we identify any unique security requirements a particular program may require and address those practices and countermeasures that exceed our current corporate standard. If it is determined that adjustments to our corporate security standard are required to mitigate a security vulnerability, the WWT global security team remains dedicated to executing on applying any adjustments to our corporate standards. Integrated Access Control and CCTV systems
World Wide Technology recognizes that certain uncontrollable events, such as storms, natural disasters, blackouts or intentional acts, may cause disruptions of varying degrees to normal business operations and processes. WWT's Business Resiliency Program is designed to enable it to minimize exposure to reasonably foreseeable threats and risks, maintain the security of assets and enhance the ability of WWT to restore business operations in a timely manner.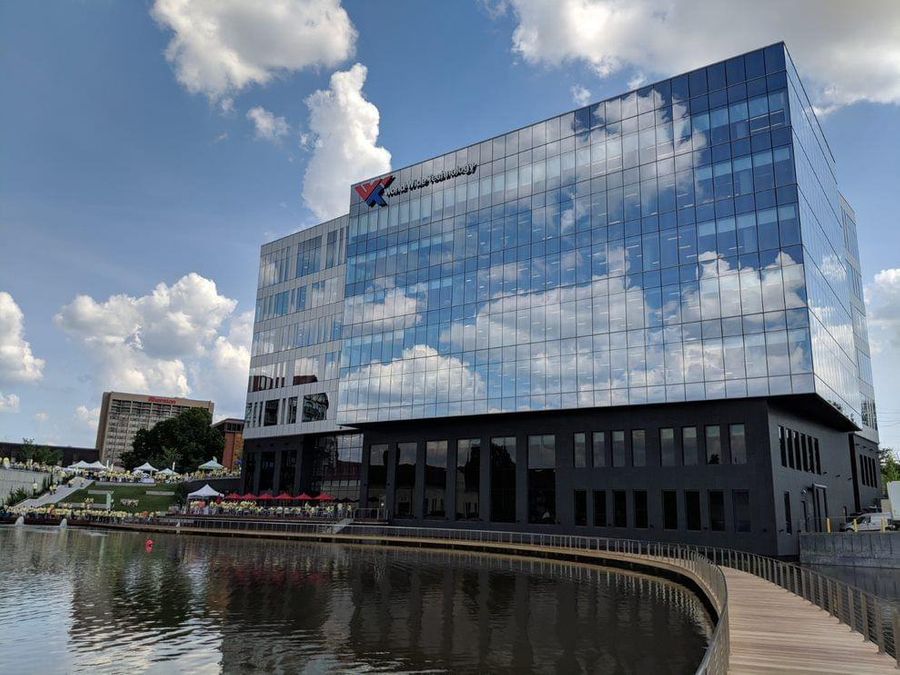 We are committed to empowering a "Safety Always" culture that supports world class safety for our employees, vendors, contractors, visitors and communities. Our safety programs go beyond compliance and influence our company culture to ensure that we are doing the right things for the right reasons.
Key Safety Management Principles
Our safety programs are founded on the belief that world class safety can be best accomplished by asserting that safety does not take priority over production; but that safety is an integral part of operational excellence in all areas of the business. In other words: "Safety Always" rather than "Safety First."
Our success is rooted in combining this belief with execution on a set of key safety management principles:
Regulatory compliance management.

Industry best practice considerations.

Hazard recognition, evaluation and control.

Quality value added training programs.

Workplace design and engineering.

Empowerment, motivation, behavior and attitudes.

Occupational health considerations

Safety performance data management.

Records management.

Employee empowerment.

Organizational communications.

Planning for staffing requirements and other resources.

Assessments, audits and evaluations.
"Caring about Safety is like living Our Core Values…it's just who we are."
"Safety means keeping yourself and others free from injury not only at the workplace but everywhere. And the best way to do that is by embracing Safety and making it a part of everything we do. We work hard for our families and it is our duty to ensure we go back home safe everyday."
"Essentially, everyone wants to feel as if they are in a safe environment. Safety is measure put in place to prevent the injury of someone or others. Safety is silent. Safety is effective."
We are committed to empowering a 'Safety Always' culture that supports world class safety for our employees, vendors, contractors, visitors and communities. Our safety programs go beyond compliance and influence our company culture to ensure that we are doing the right things for the right reasons. Quenna Pruessner, Senior Manager of Global EHS and Sustainability