TEC37 Security Series E10: Five Essential Steps to Improve Security Maturity
Event Overview
Join host Robb Boyd as he speaks with WWT's Jill Cochrane, Kris Carr, and Geoff Hancock, as they walk through different levels of cybersecurity maturity to give CISOs, CEOs and CIOs the confidence to improve their security postures wisely and maximize resources.
Goals and Objectives
The purpose of this episode is to share insights WWT experts have on the industry landscape and give a step-by-step guide for CISOs to build alignment, reduce risk and deliver business value. 
Who should attend?
Security Leaders: CISOs, CSOs, CIOs, Executive Directors, Managing Directors and Information Security personnel.
Presenters
World Wide Technology
Global Director Cybersecurity Engineering
World Wide Technology
Global Security Consulting Managing Director
World Wide Technology
Global Director Cybersecurity Advisory Services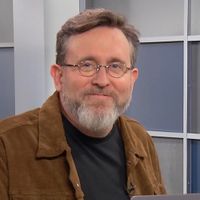 Robb Boyd
Explainerds.net
Chief Nerd
Invite people to join this event