WWT & Google Cloud
Google Cloud VMware Engine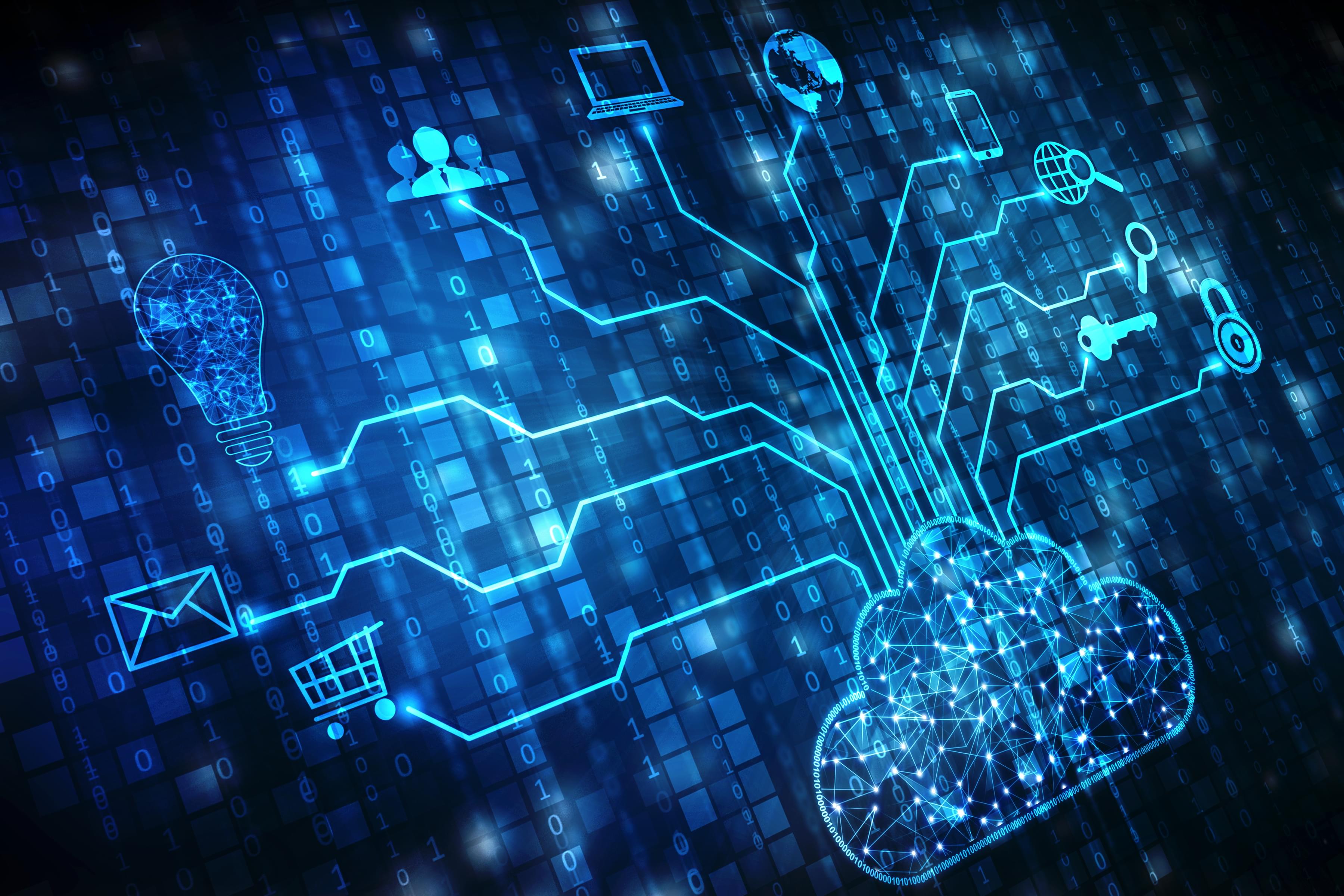 Google Cloud VMware Engine delivers a fully managed VMware Cloud that runs natively within Google Cloud.
It provides the familiar operational and administrative tools to seamlessly migrate and manage mission-critical workloads.

Google Cloud VMware Engine Uses Cases
Data Center Expansion and Hybrid Cloud
Extend existing infrastructure to Google Cloud or retire existing on-premises environments. Use on-demand dynamic resource scaling to meet strict requirements.
Backup and Disaster Recovery
Configure Google Cloud as a failover site for recovery to the cloud. Simplify strategies while reducing the costs and required tasks of administering a disaster recovery plan.
Application Modernization
Connect legacy applications with cloud-native solutions across hybrid cloud environments. Present existing app data to Google Cloud services for advanced business insights.
Virtual Desktop Infrastructure
Extend existing VMware Horizon environments to Google Cloud, or deploy cloud-based virtual desktop infrastructure (VDI) within Google Cloud VMware Engine.
Benefits of Google Cloud VMware Engine
VMware Engine simplifies cloud migration strategy and provides a fully integrated experience for VMware workloads running in Google Cloud.
3 QuickStart Service Engagements
WWT offers QuickStart engagements for several common hybrid cloud use cases. We can quickly design and implement a VMware-based hybrid cloud by integrating existing your on-premises VMware software-defined data center (SDDC) with Google Cloud VMware Engine. The cards below detail what is included with each QuickStart.
Reach out to a WWT Google Cloud Expert to learn more about quick-start services.
Contact Us
QuickStart: Google Cloud VMware Engine Hybrid Cloud
Single (1) hosted VMware Private Cloud
Three (3) managed VMware Engine ESXi nodes
Hybrid cloud connectivity with single (1) on-prem vCenter
L2 extension via VMware HCX
Proof of Concept centric
Explore
QuickStart: Google Cloud VMware Engine EUC
Extension of on-prem VDI to Google Cloud
Configuration of redundant 2 Connection Servers w/in VMware Engine
Deployment of 2 Unified Access Gateways
2 virtual desktop (VD) templates
Up to 100 Instance Clone VDs
Explore
QuickStart: Google Cloud VMware Engine Disaster Recovery
Configuration of VMware SRM for 1 on-prem vCenter
Configuration of VMware SRM for 1 hosted vCenter
Configuration of one recovery plan
Creation of 2 protection groups
Protection of 25 existing virtual machines
Explore
Host Robb Boyd talks with WWT Google Cloud experts Sean Hicks and Joe Pitkin about how Google Cloud VMware Engine integrates with existing, on-premises infrastructure and workloads. This allows organizations to accelerate public cloud strategies and modernize infrastructure and applications without new tooling and skillsets.
Don't see what you're looking for? Want to learn more?