Calico Enterprise Proving Grounds Lab
Solution Overview
This lab guide will walk through the environment and Calico Enterprise. The lab will also identify several resources that can be configured using Calico. Finally, the lab will describe other applications available to test out integration with Calico.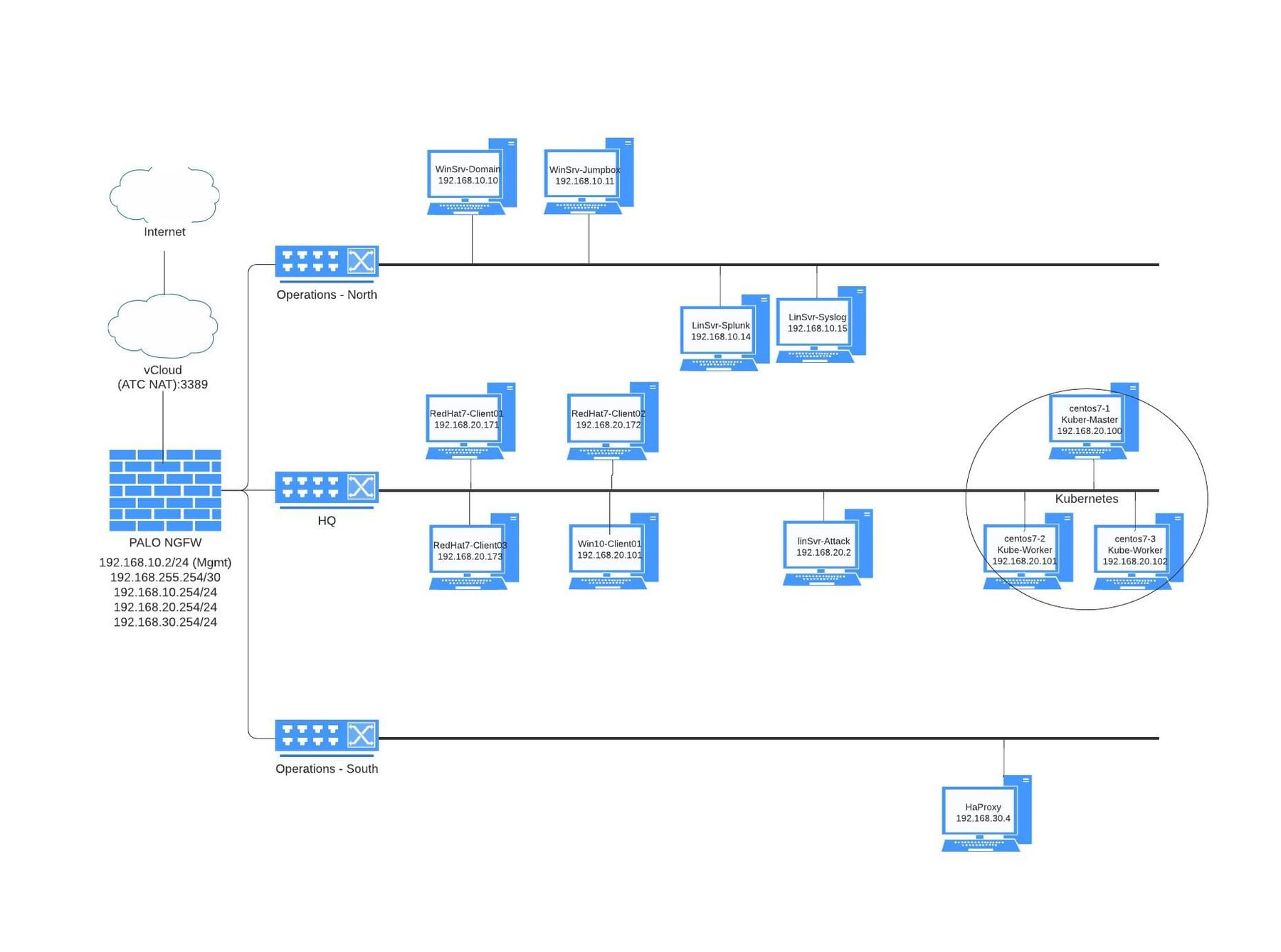 Goals & Objectives
This lab's first goal is to teach the user how to navigate Calico's environment and show the user the basic actions they can do within Calico Enterprise.
This includes:
Giving users an environment to explore Calico Enterprise
Showing users how to add/remove Workloads
Showing users how to configure Calico policies
Showing users how to create/configure Calico Policy tiers
Showing users how to integrate Kubernetes/non-Kubernetes based workloads
The second goal of this lab is to allow users to deploy Kubernetes applications and see how Calico provides visibility and management of container-based workloads. This also enables users to try out managing both container-based workloads and Windows/Linux workloads.
The third goal is to demonstrate some integration capabilities. For this, Calico is integrated with Elastic Search and Kabana, non-kubernetes based devices, and the included Palo Alto NGFW (Next Generation Firewall). This will allow the user to get information about the Kubernetes cluster into Elastic Search, giving the ability to join Calico data with other data streams and integrate traffic flow to and from the cluster leveraging Calico and Palo Alto.
Hardware & Software
Software
Kubernetes
Splunk log collector
Syslog
Palo Alto VM-series firewall
HaProxy
Server Devices
1x Windows Jumphost (Windows Server 2016)
1x Windows Domain Controller
1x Splunk Server (CentOS 7)
1x Syslog Server (CentOS 7)
3x Kubernetes Server (CentOS 7)
1x HaProxy Server (CentOS 7)
Client Devices
1x Windows 10 Client (Window 10 Enterprise)
3x Red Hat Clients (Red Hat Enterprise Linux 7)
1x Attack Host (Kali Linux)