Cisco SD-Access Foundations Lab (Pod1)
Solution Overview
DNA Center is the central management, automation and monitoring point for an intent-based Cisco campus network. Although it is often associated with Software Defined Access (SDA), it is a very compelling product for management of traditional network technologies as well. Some of the benefits include:


Automation


Centralized Device Management.
Manage wired and/or wireless configurations.
Definition and configuration of common user policy everywhere using a single fabric across wired and wireless infrastructure.
Image management (updating or patching).
Future proof – Management of Campus Fabric (Software Defined Access).
Deploying QoS easily, standardizing configuration without templates.
Plug-n-Play for zero touch provisioning of new devices.
Assurance


Health Scores (Network, End User and Application)
Top Issues
Network Assurance
Insights – recommended actions for detected issues
Automated Sensors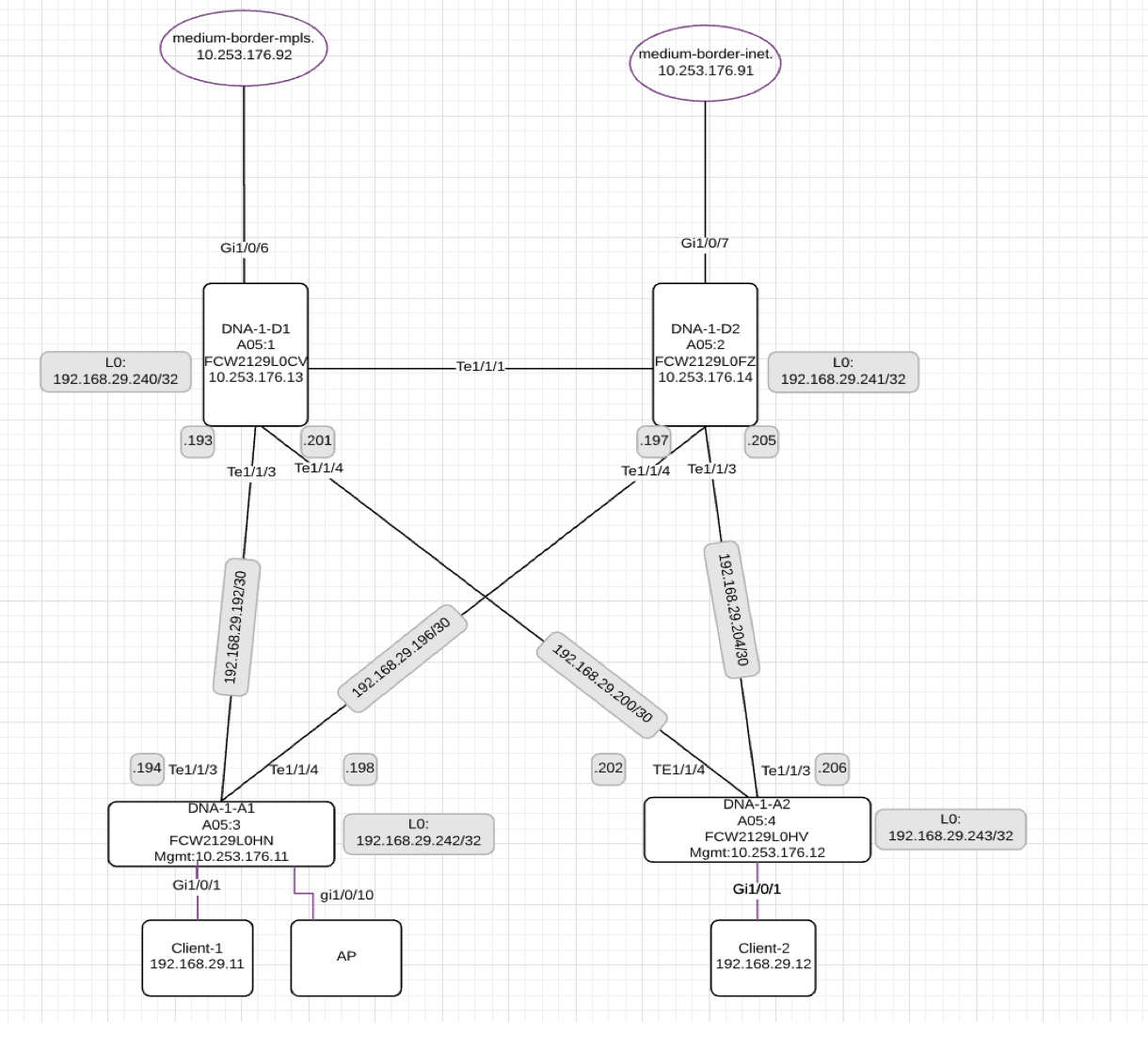 Goals & Objectives
This Advanced Technology Center lab environment will provide a step-by-step walk through to build the foundational capabilities of the Cisco SD-Access solution including the Design, Policy and Provision workflows to automate consistent configurations across the fabric for wired and wireless environments. This environment leverages the Catalyst 9300 switches.

In this lab, you will learn:


Implement the standard workflow for automating the network from Design to Policy Creation to Provision, which is needed to build a SD-Access fabric.
Configure the different DNA Center features including Discovery, Inventory, Topology, Fabric Creation, etc.
How to build access policies & enforce those policies across the fabric.